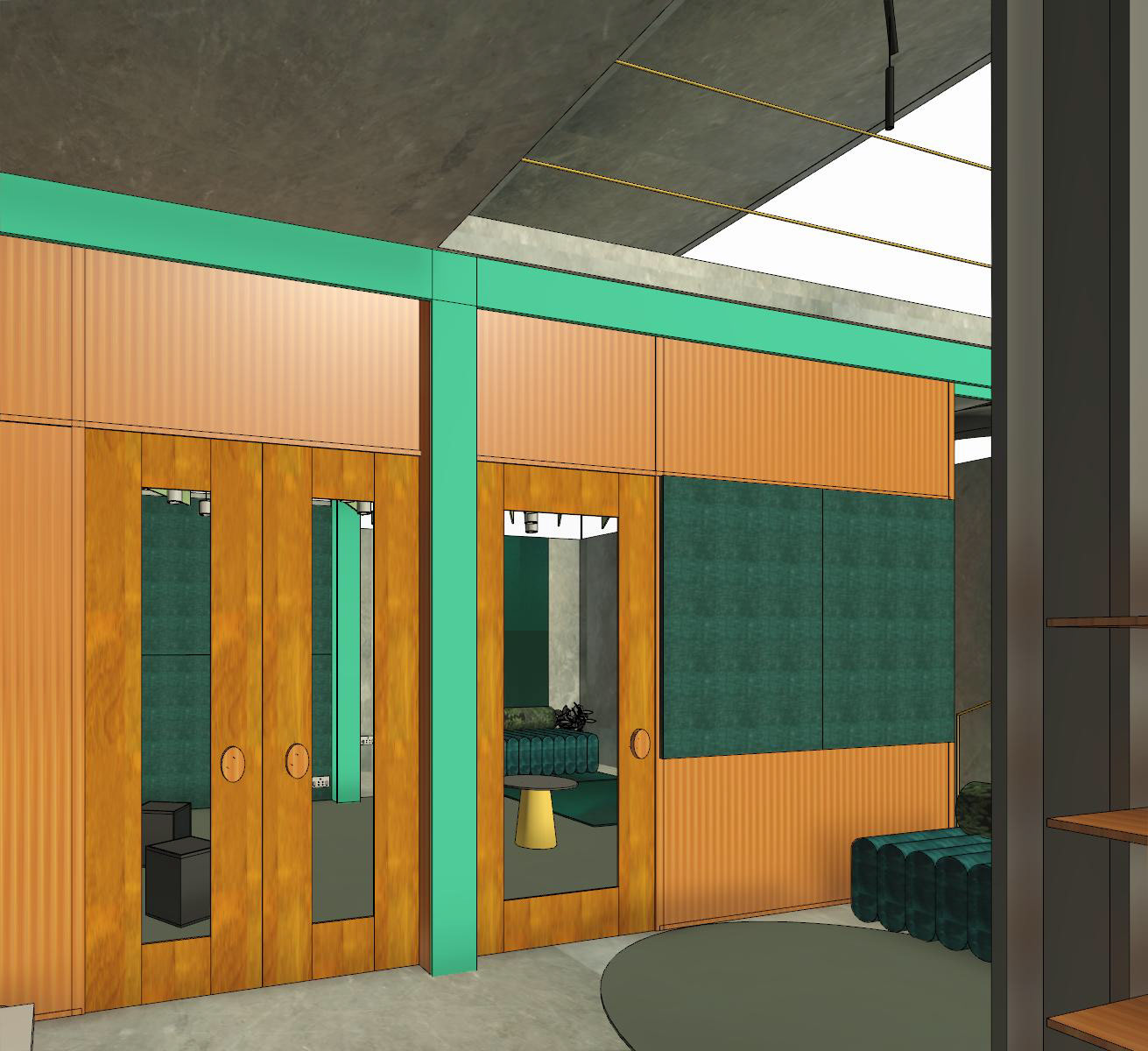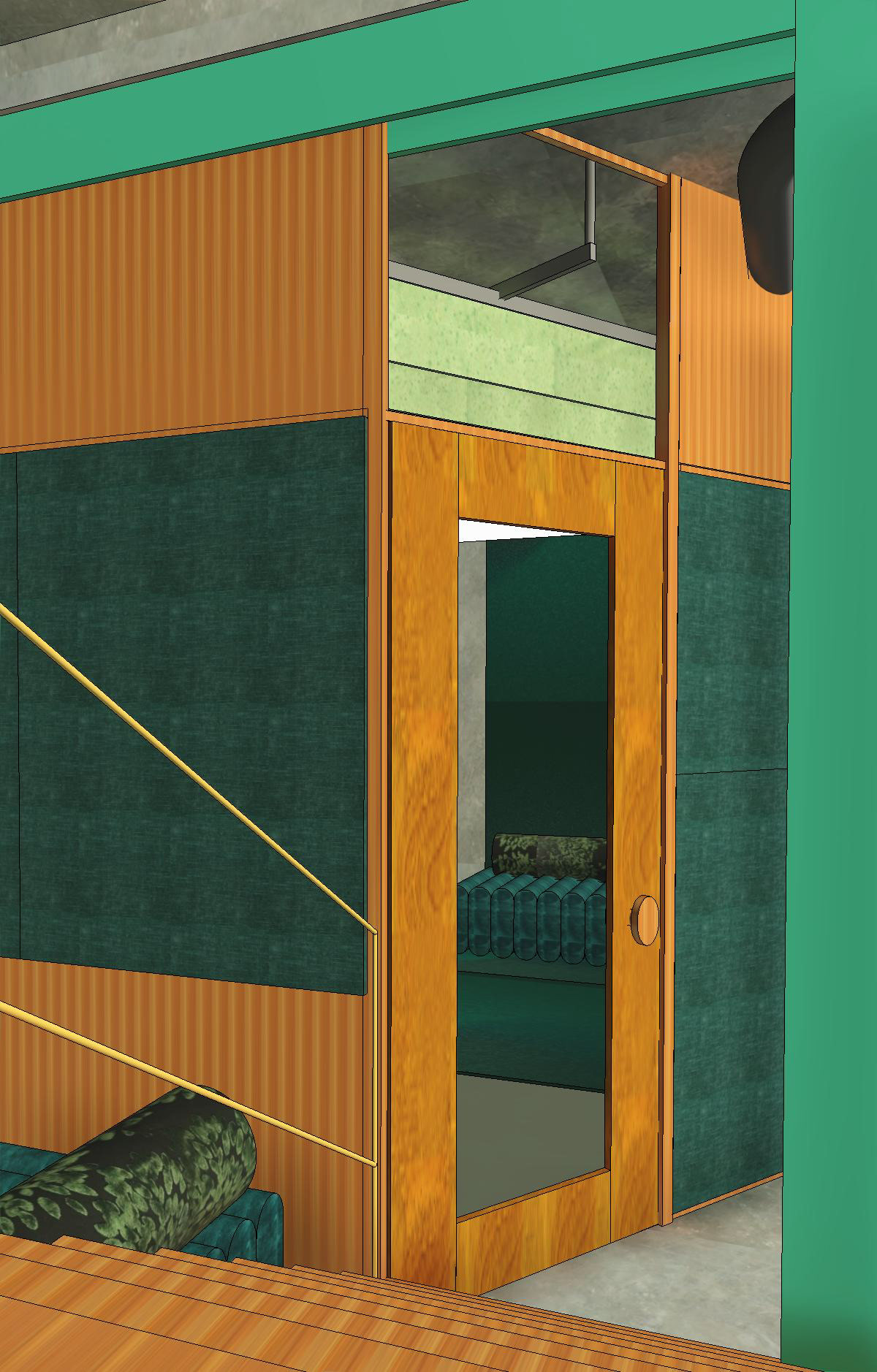 The design features a sofa from Cape Town based designer Mia Senekal's set based on phases of the moon. I have swapped out the red upholstery in the original design for variants of green to suit the theme of the space. I sourced the fabrics from etsy. The texture of the seat is velvety and the backrest is devore. The seat is set against a gradient carpet and natural light flows into the space from the clerestory window above it. Looking up when seated there, gives you a view of the sky. I've tried to replicate the effect in the lounge area outside the jam room too, using the same chandelier used in the reception.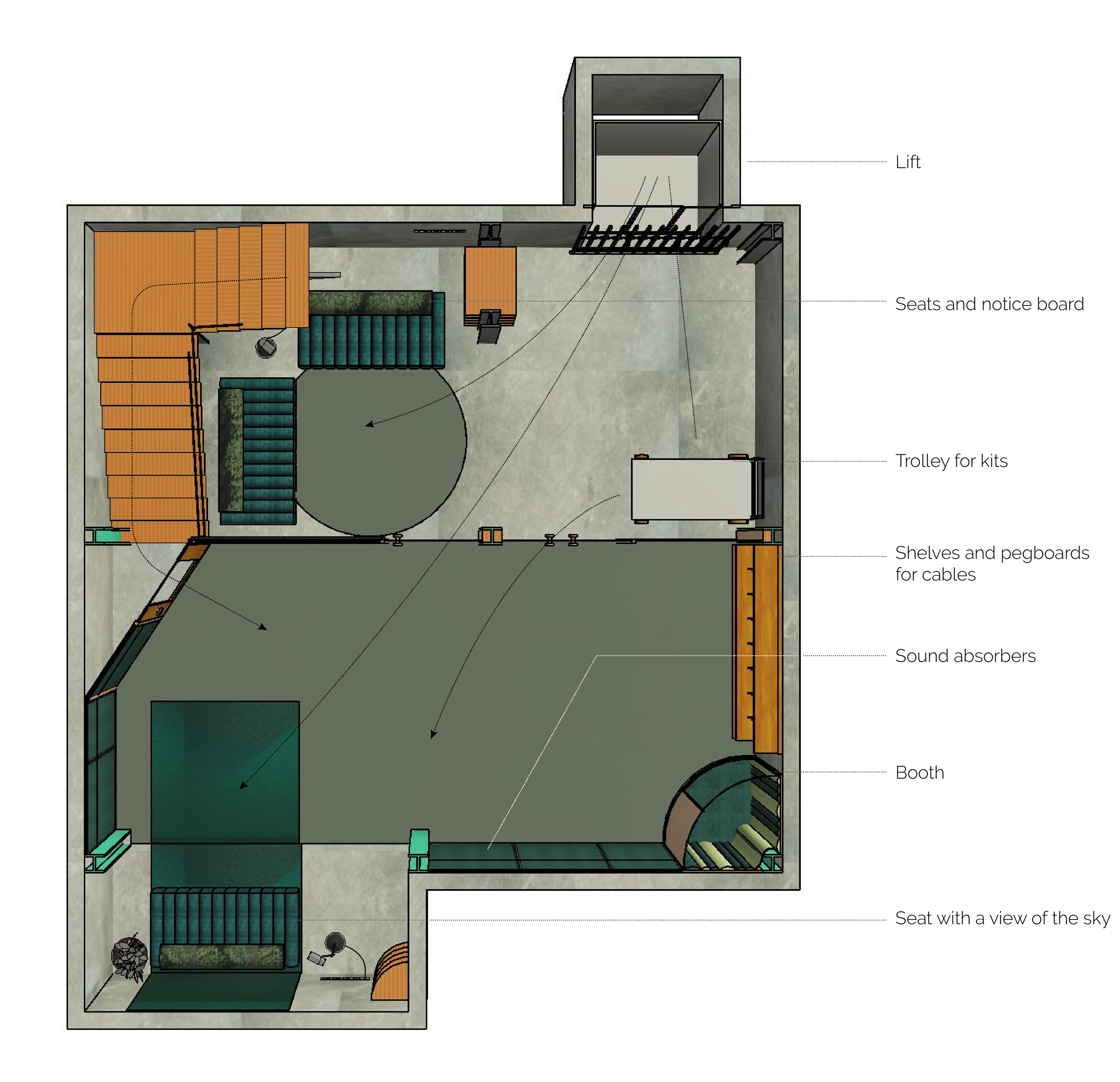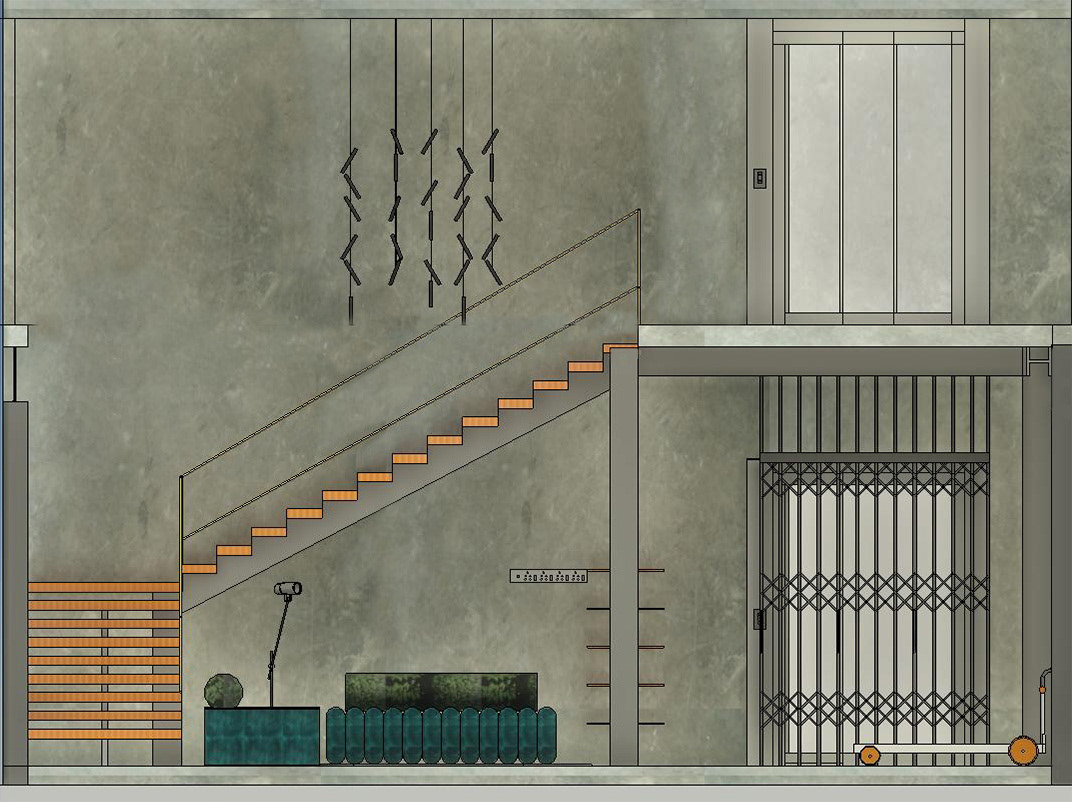 Another suggestion was that musical instruments can be transformed into accessories for a jam room. As I looked into that, I found that a HardRock Cafe actually has an upcycled drum chandelier. I thought cymbals would be a good idea in this space. I made a variant of the light I've used in the rest of the space using cymbals. In the corner, there is an acoustically insulated booth. A peg board is next to it to hang cables, store pedals, amplifiers or anything that can be a potential trip hazard!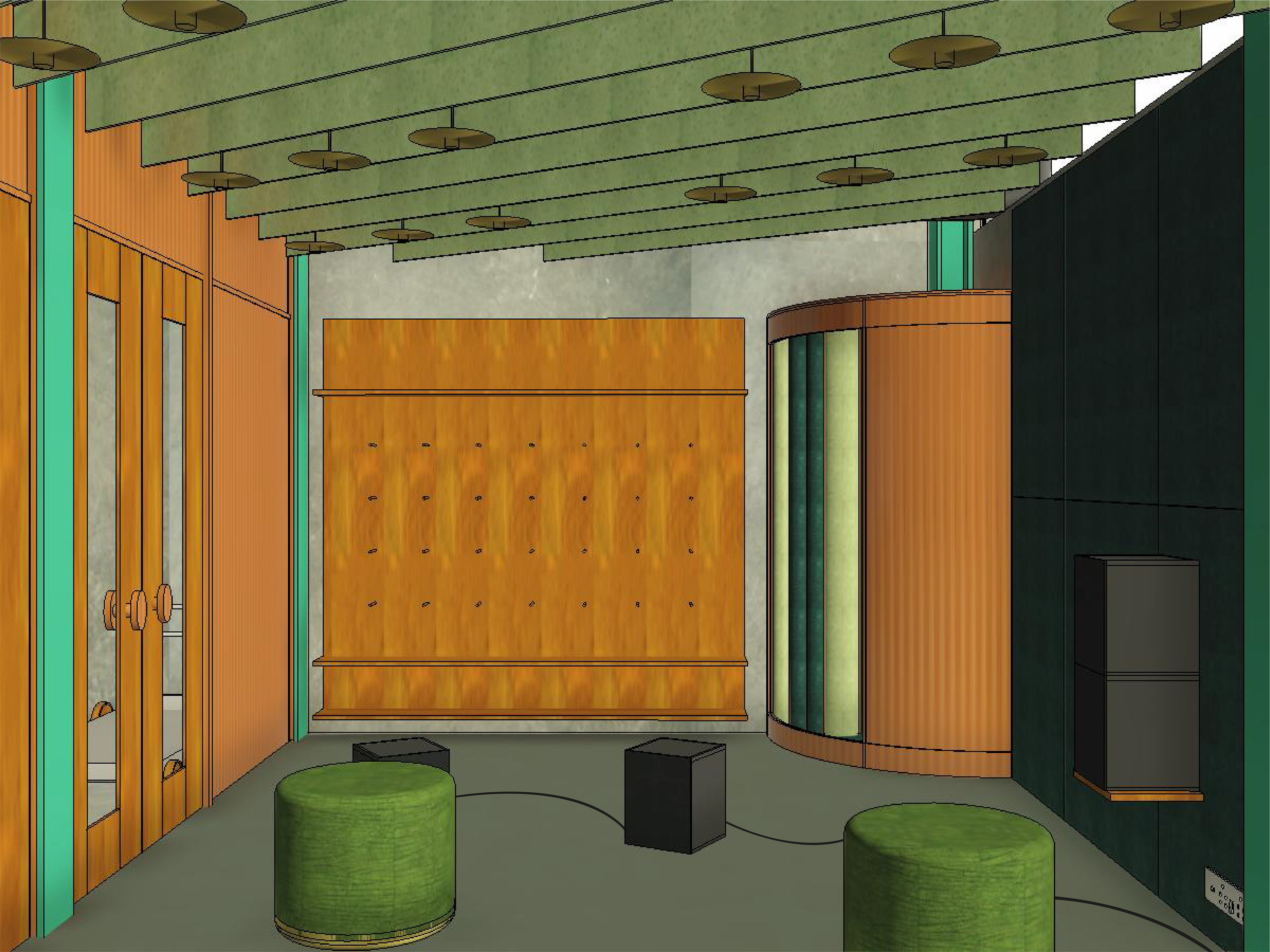 Finally, my favourite part of the design is the steel columns and beams painted in mint. The basement is taller than the ground floor i.e. its height extends into the ground floor to accommodate the clerestory. Initially thought of as an ornament, it serves the function of supporting the ground floor in this part of the building and making 12' spans in the basement.