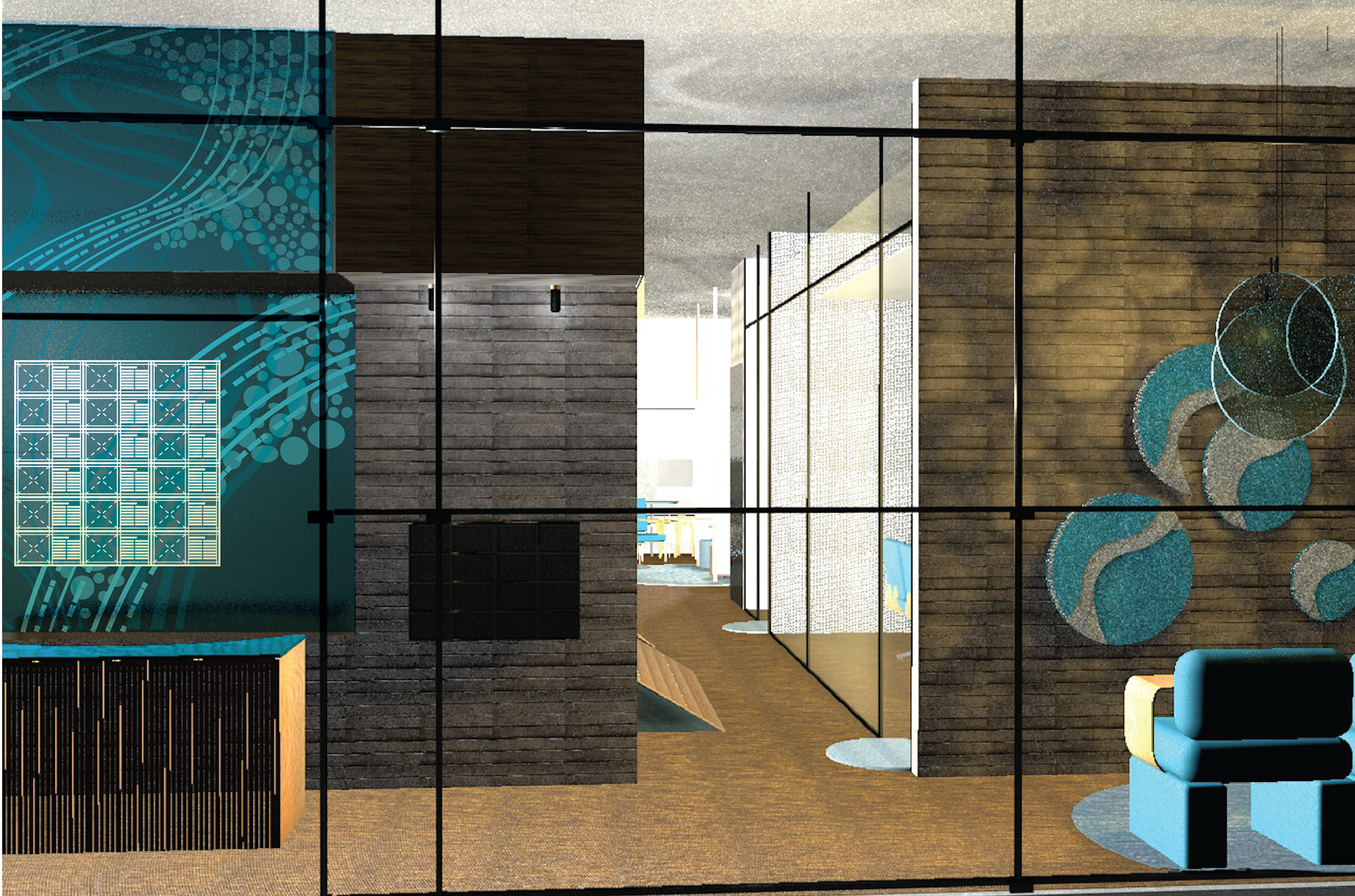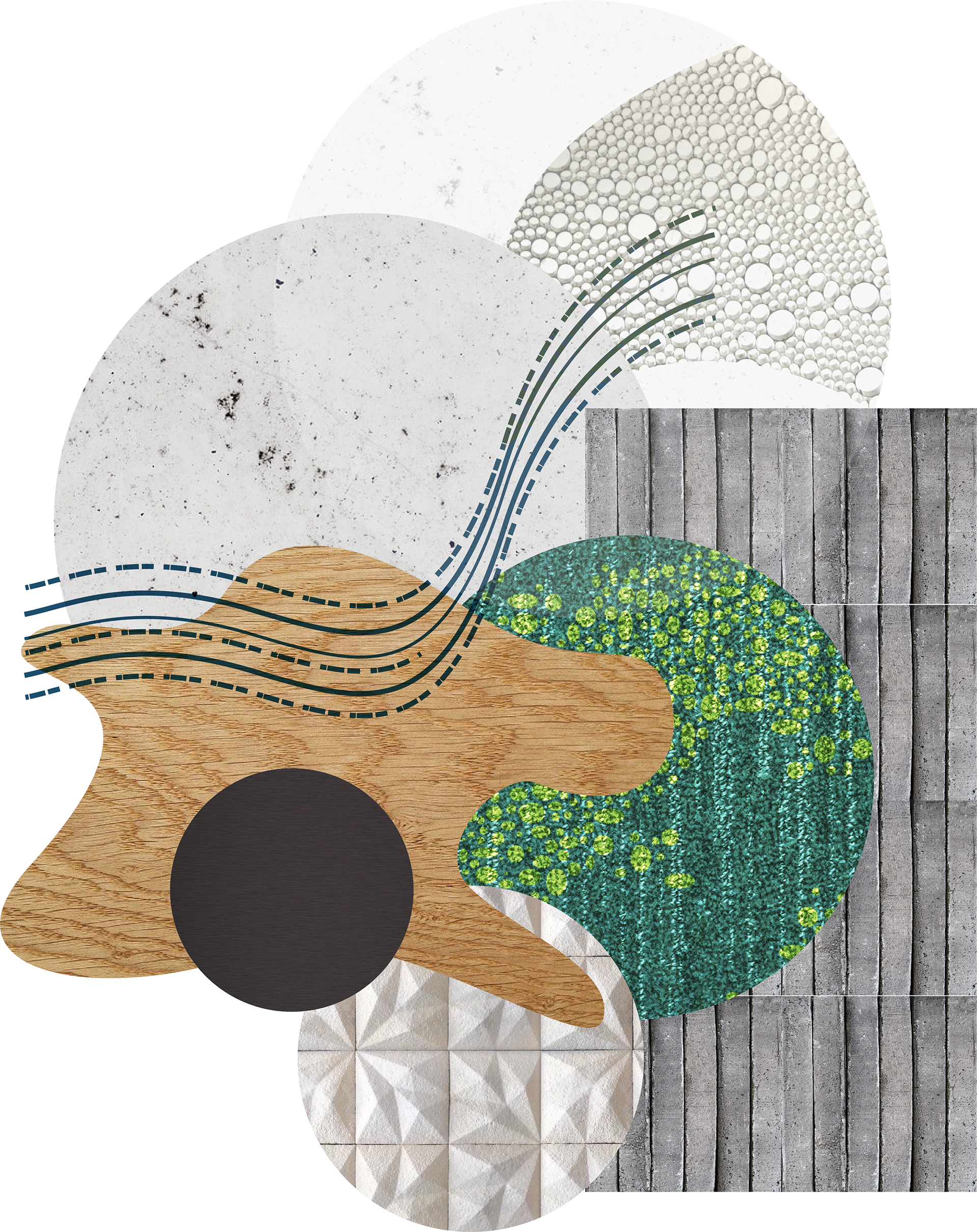 The public face of the design system is an entrance directory for the reception and installation at the lounge for visitors.  There are two other installations in the desk space and directional signage along the way. Visitors and members of the co-working space would experience the space differently. An overview of the space is below.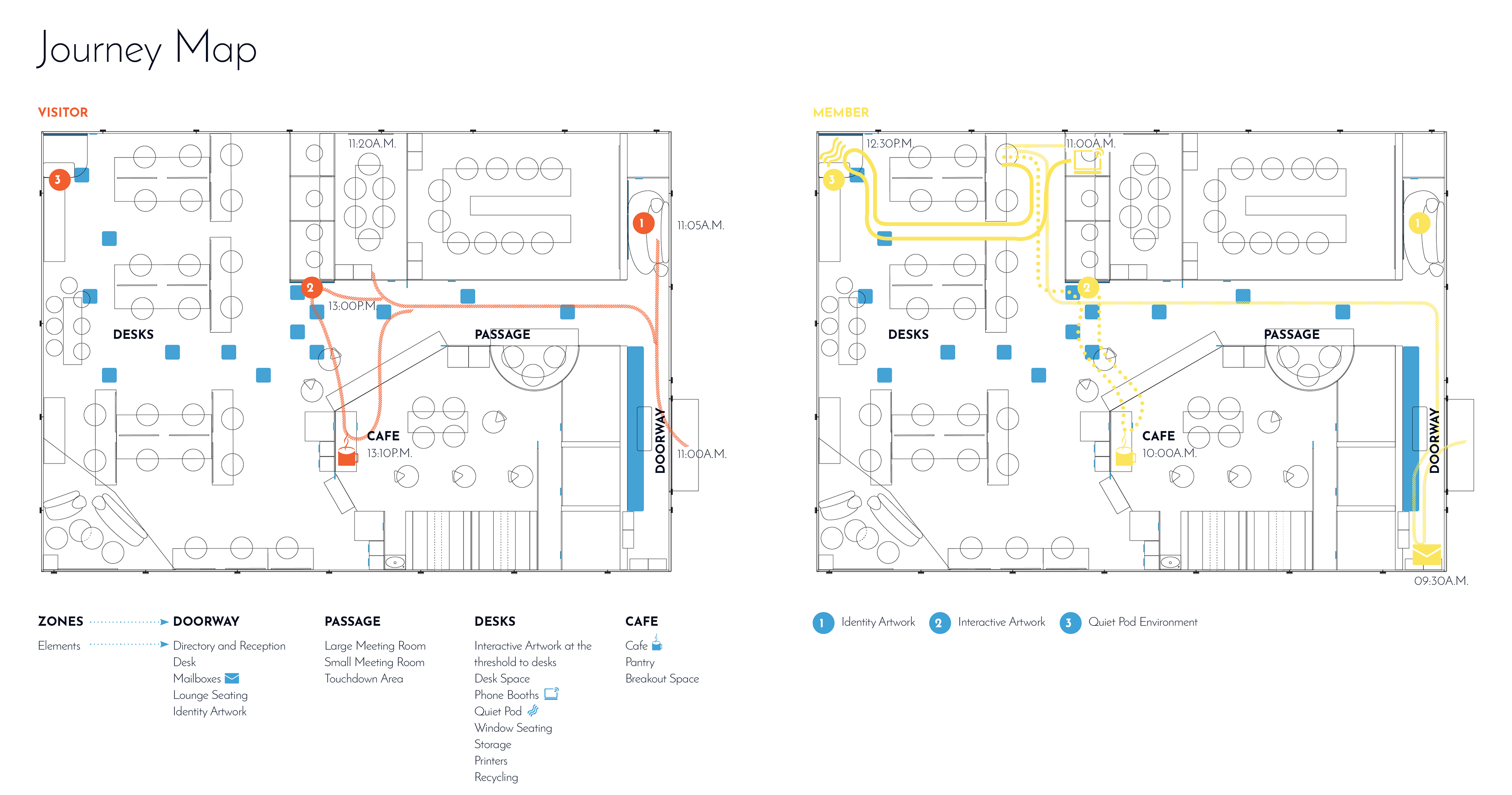 The typeface is a display type based on a grid derived from the biological lamella. Bold and punchy, it stylistically references American Wood type. The intent of wood type was to replace metal type during the boom in advertising in the early 90s. In Cascade, it is the solid base over which textures and transparencies can make a play.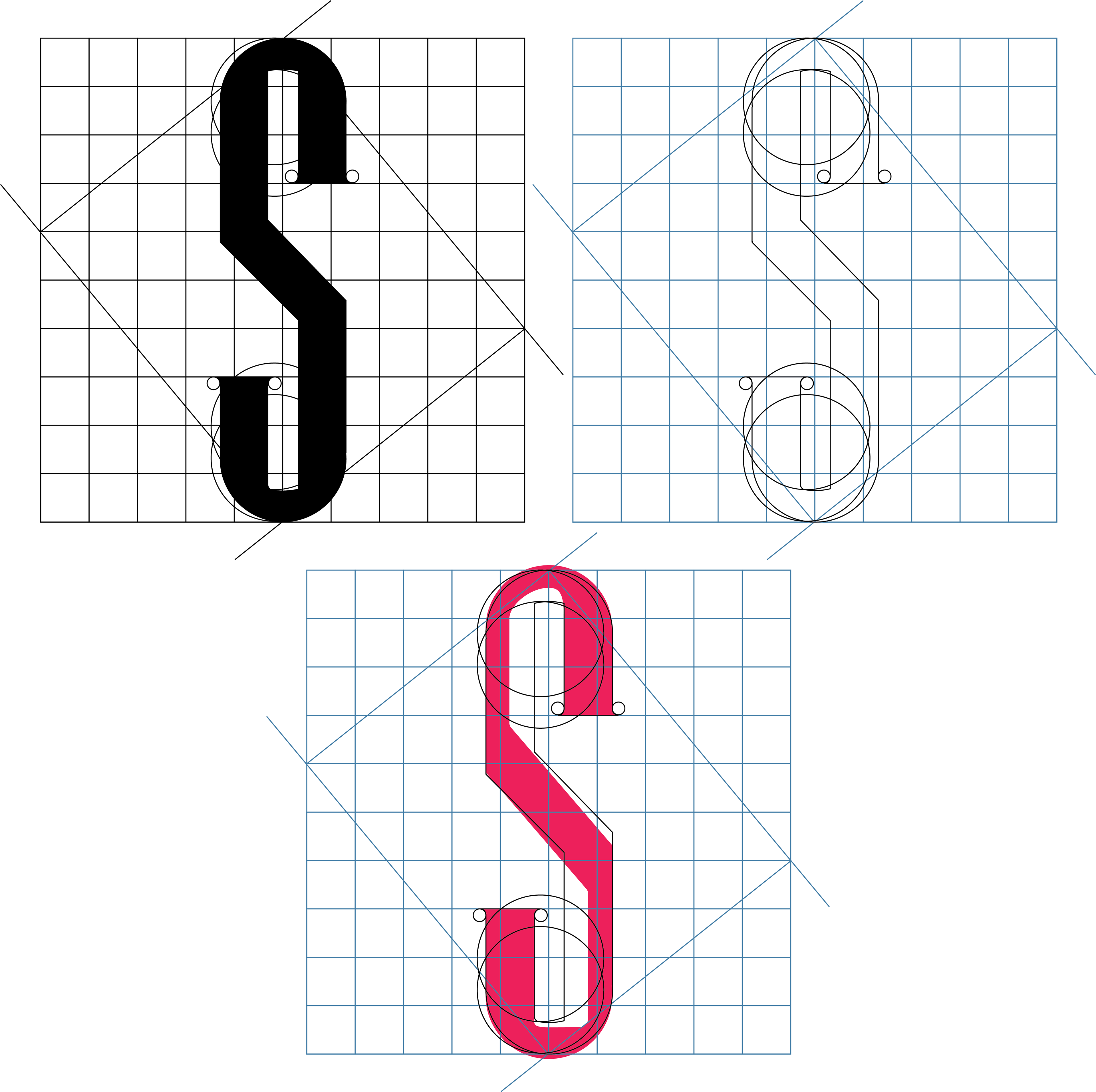 Many co-working spaces are located in business districts where there is a lack of green spaces but plenty of options for fun and recreation. For an introspective mood, the design has a quiet pod with a water feature, art installation and soothing music. It is set at one corner of the desk space and pulls in water from a grey water recycling plant that works with water from the cafe and recreation spaces.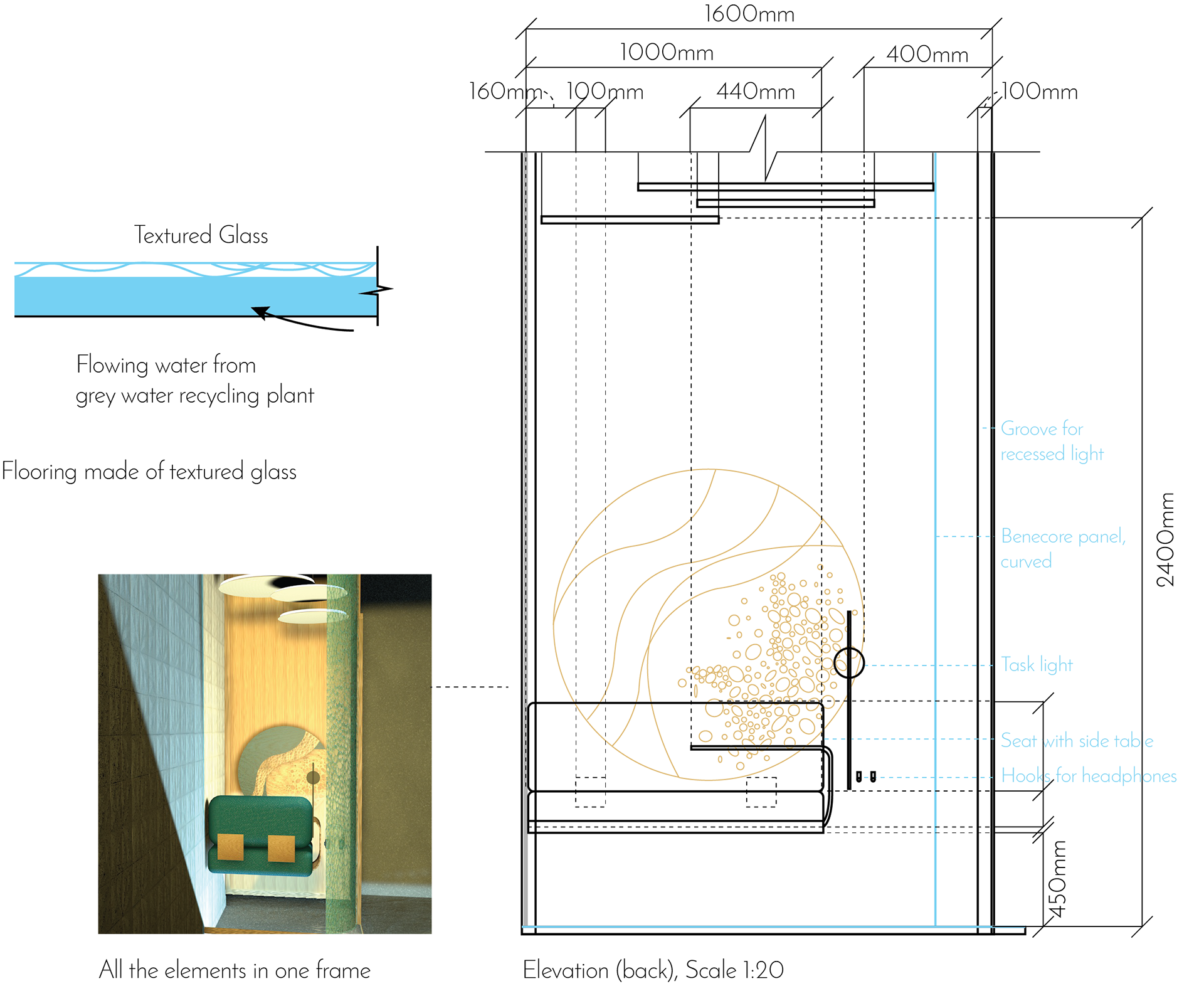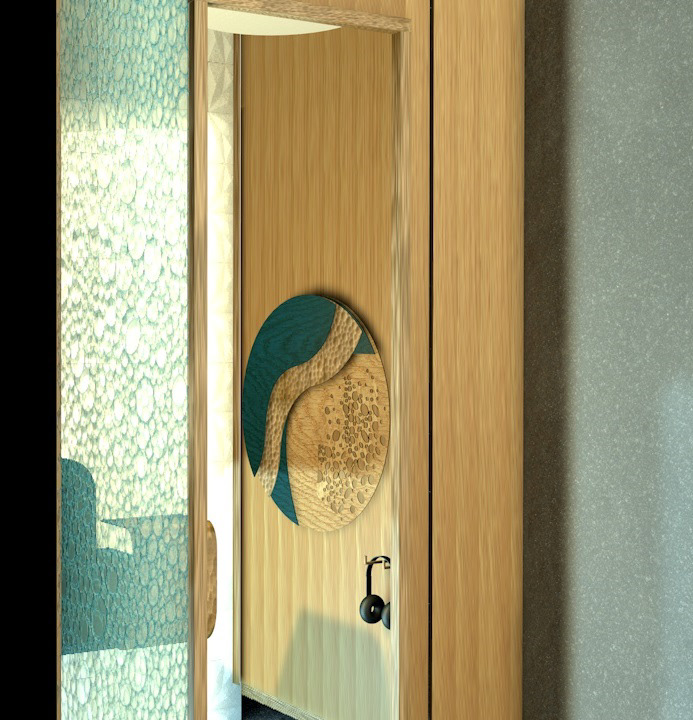 An icon set is built using the same grid as the typeface. The set consists of directional signage, flag mounted signs, room signage, replaceable signs and emergency signs.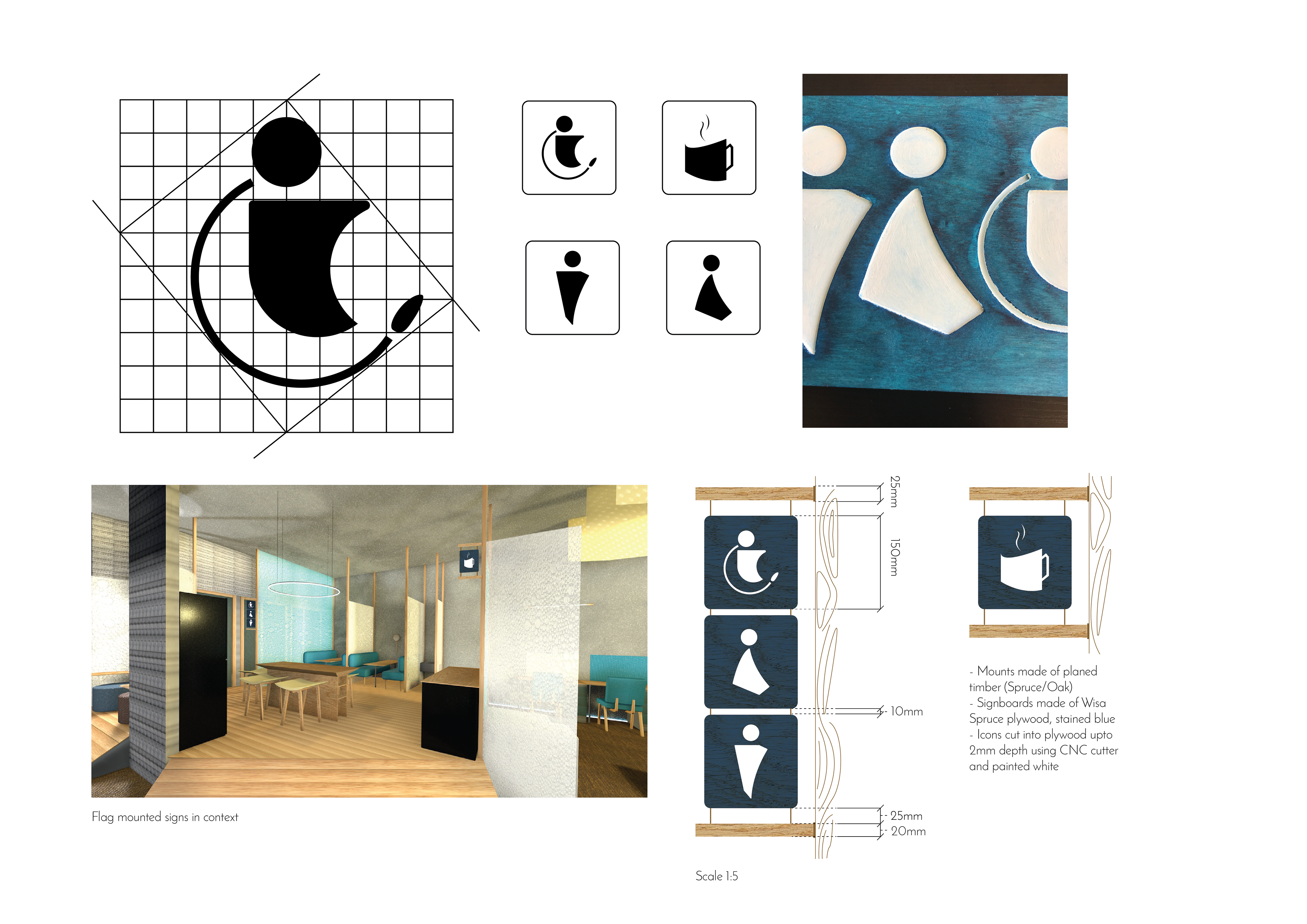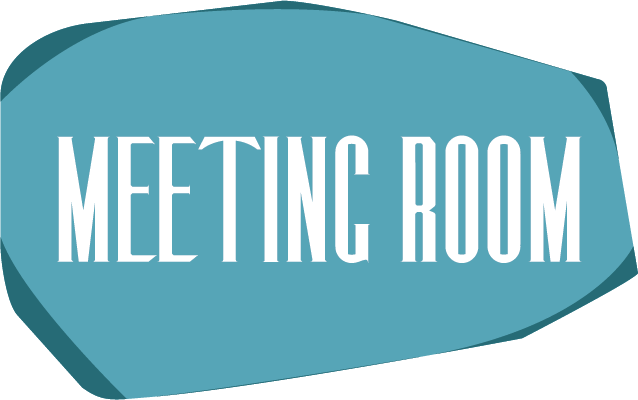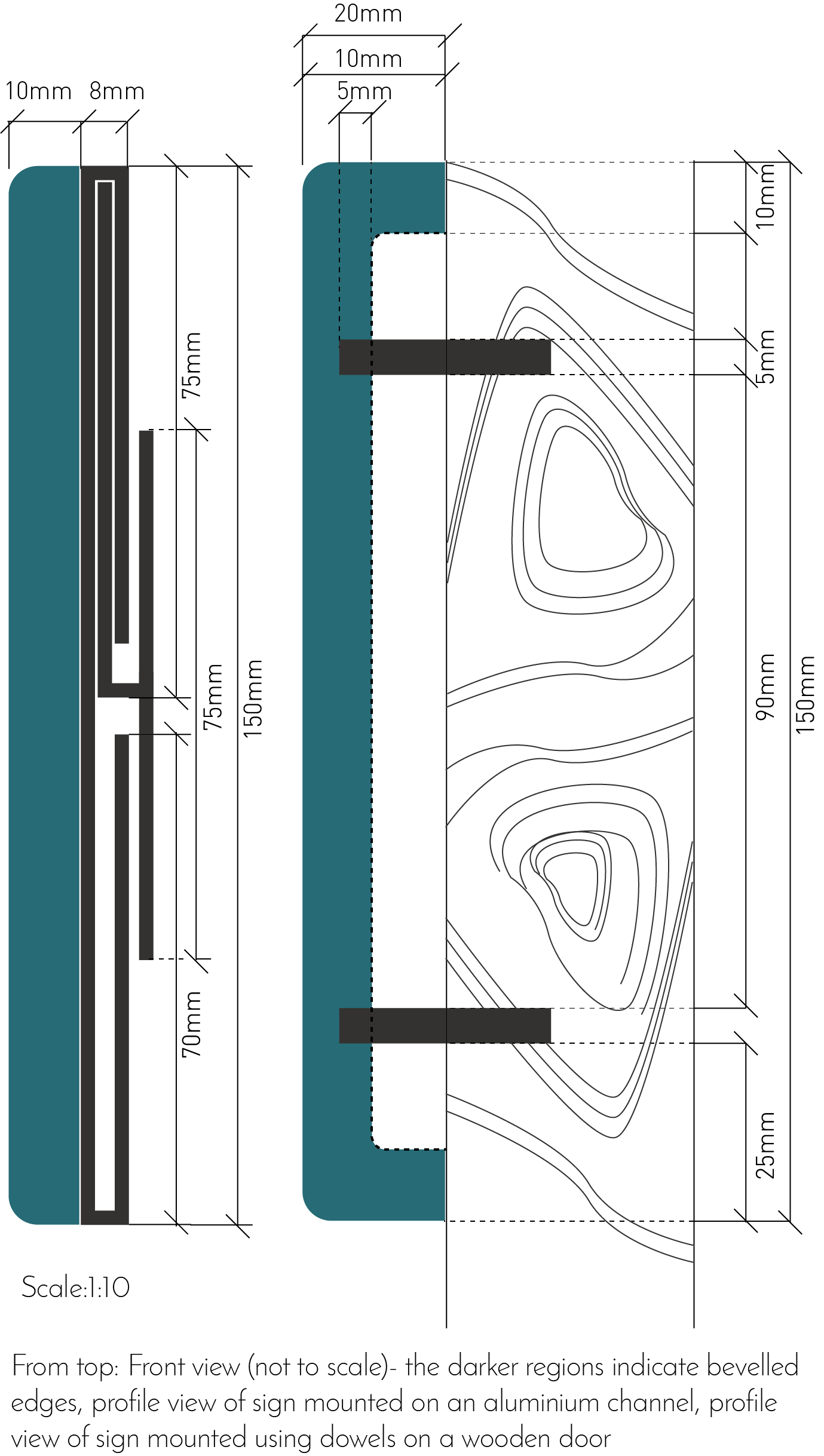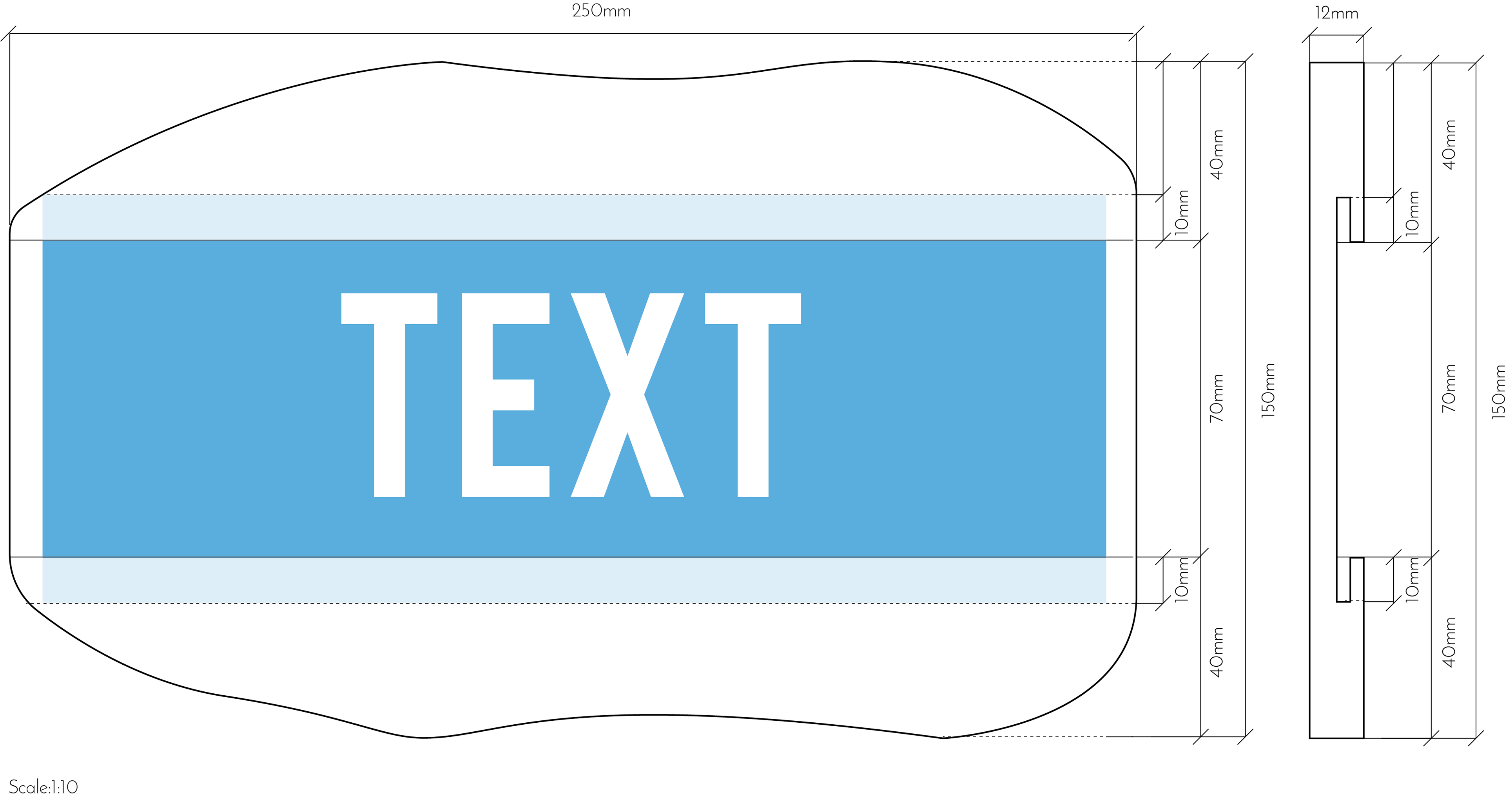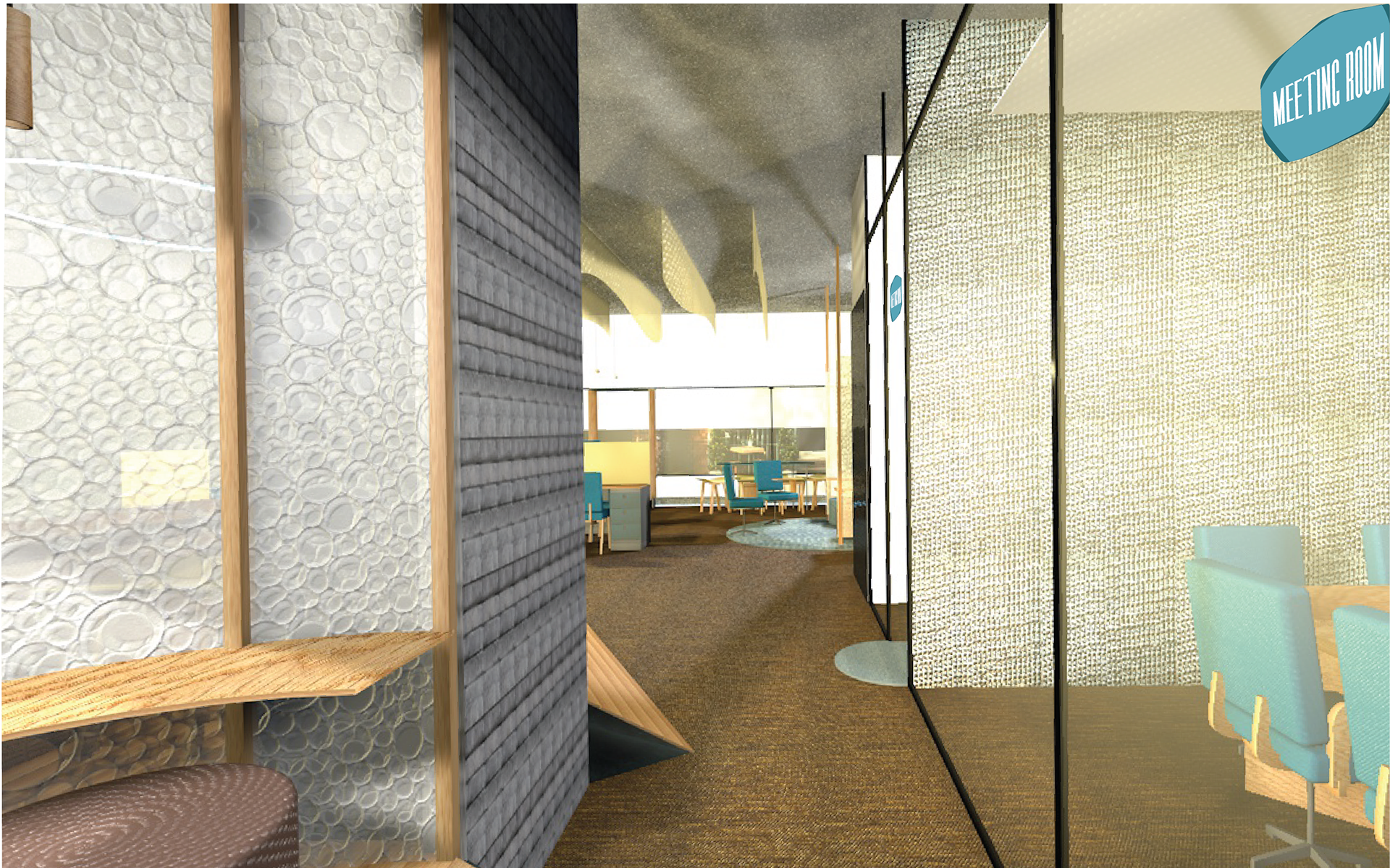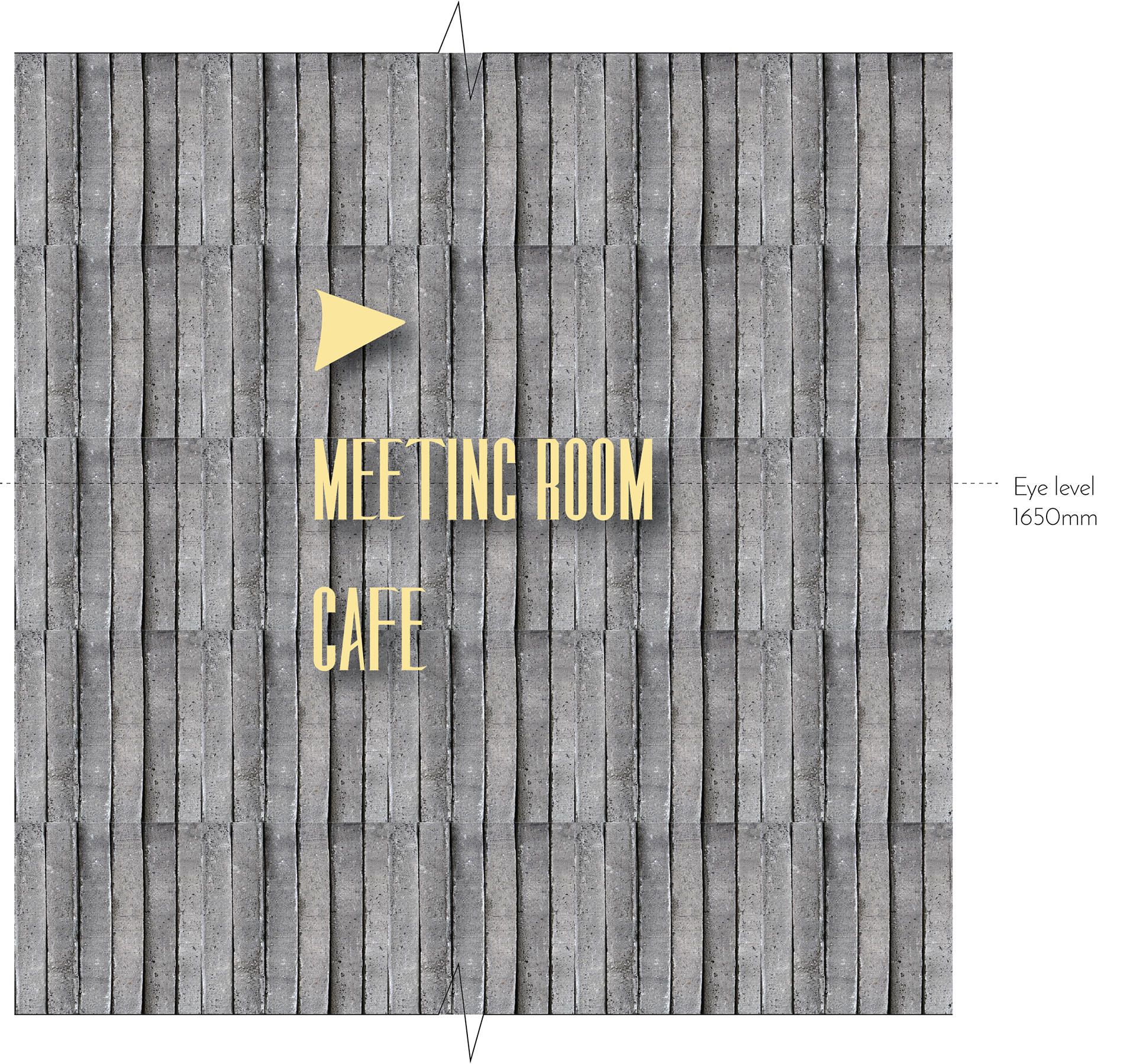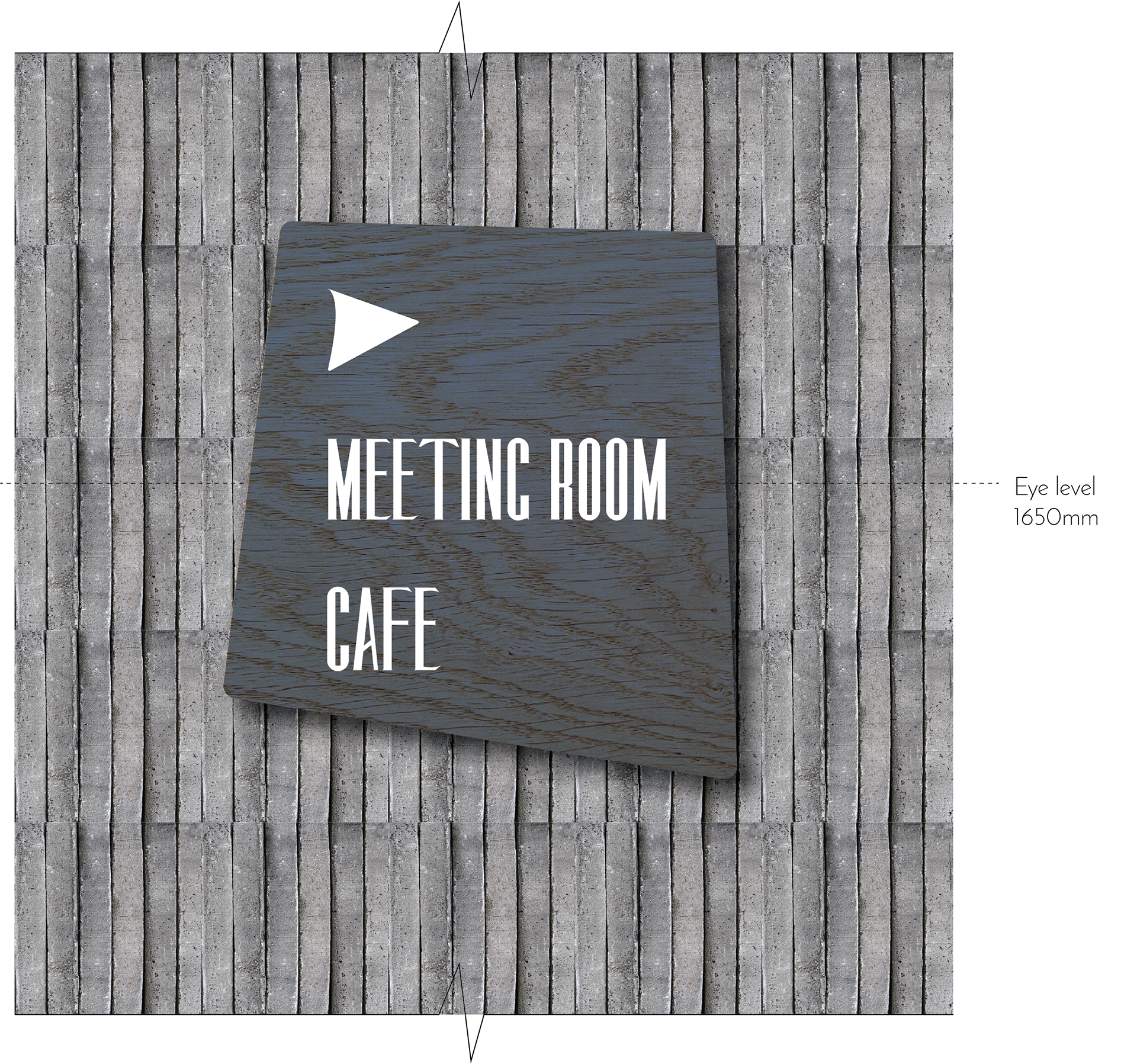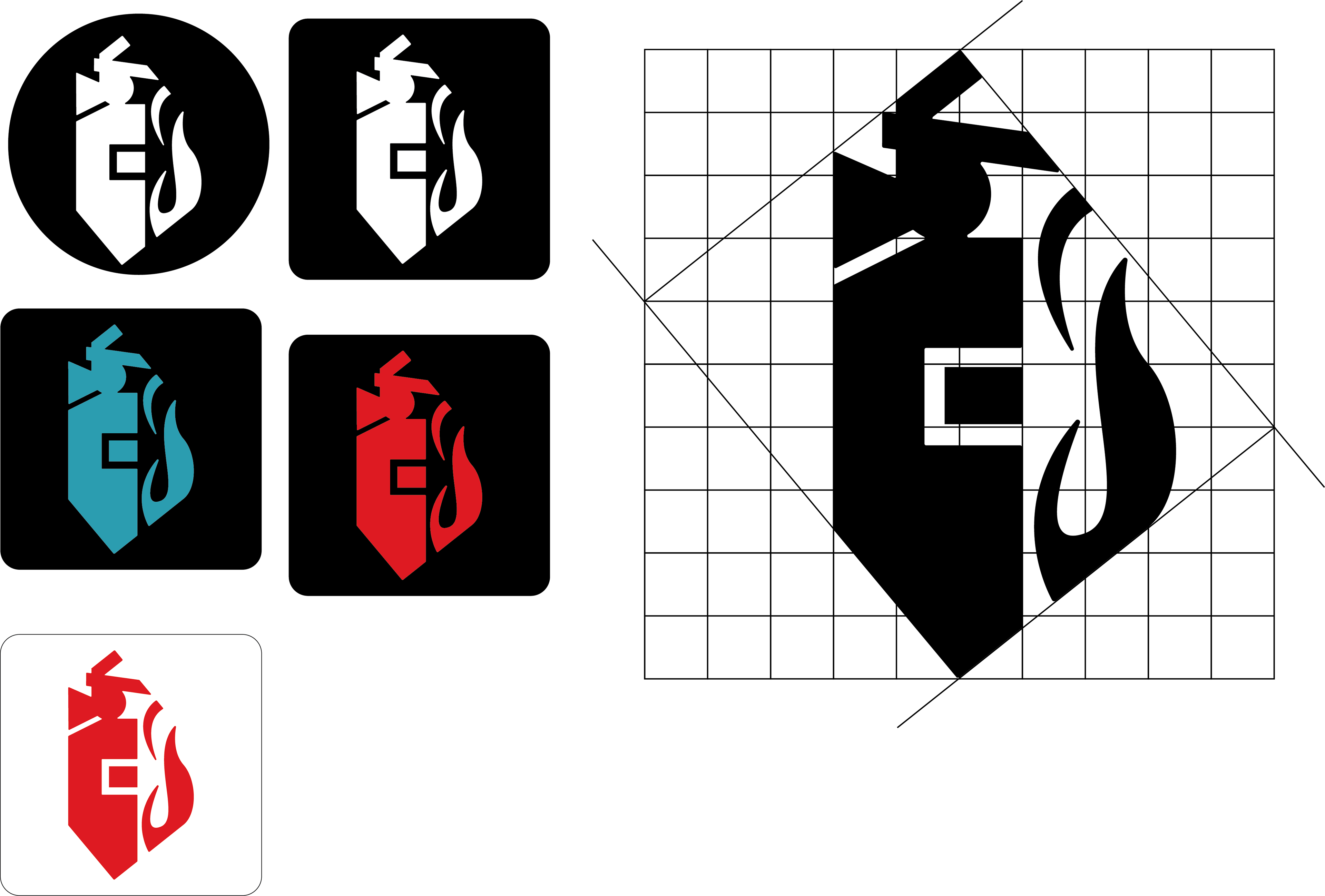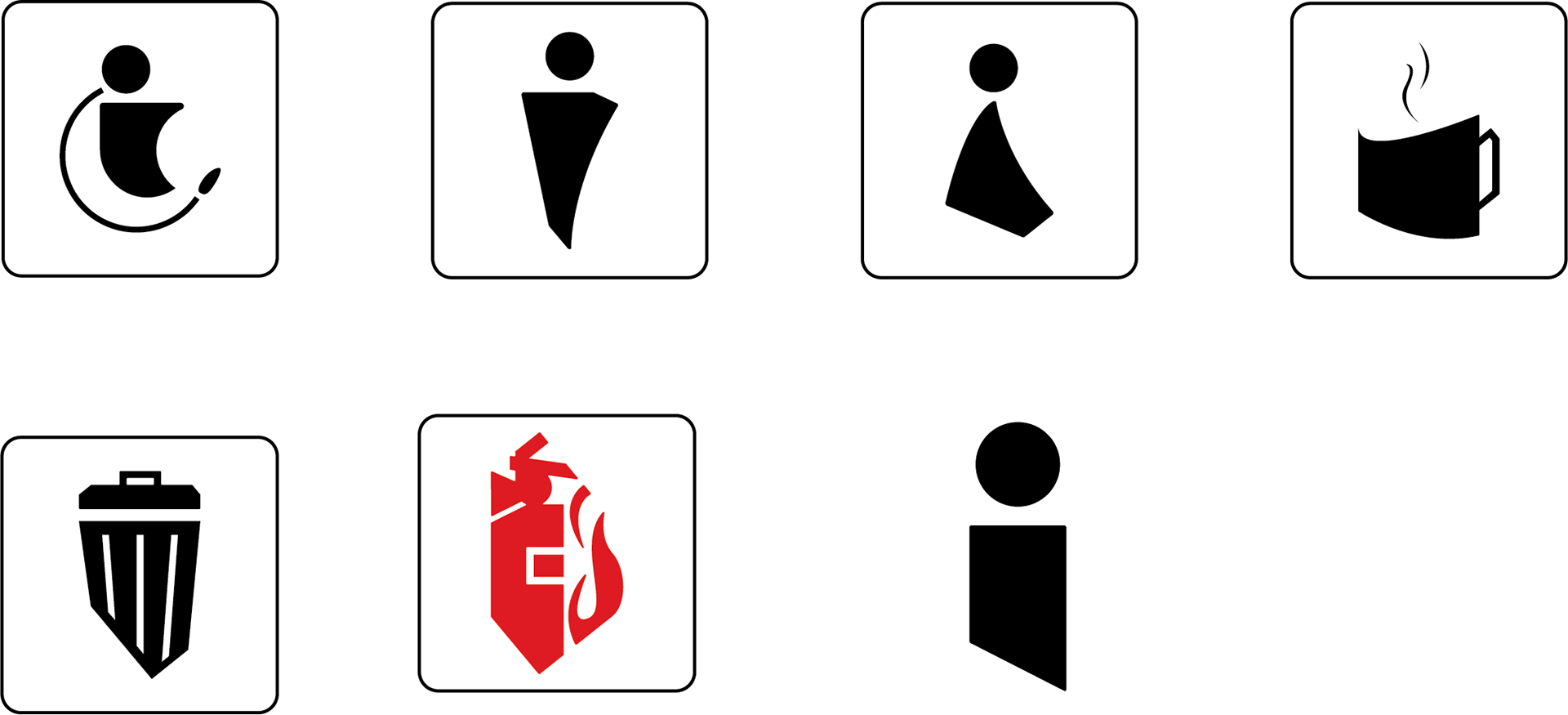 F E E D B A C K  &  T H O U G H T S