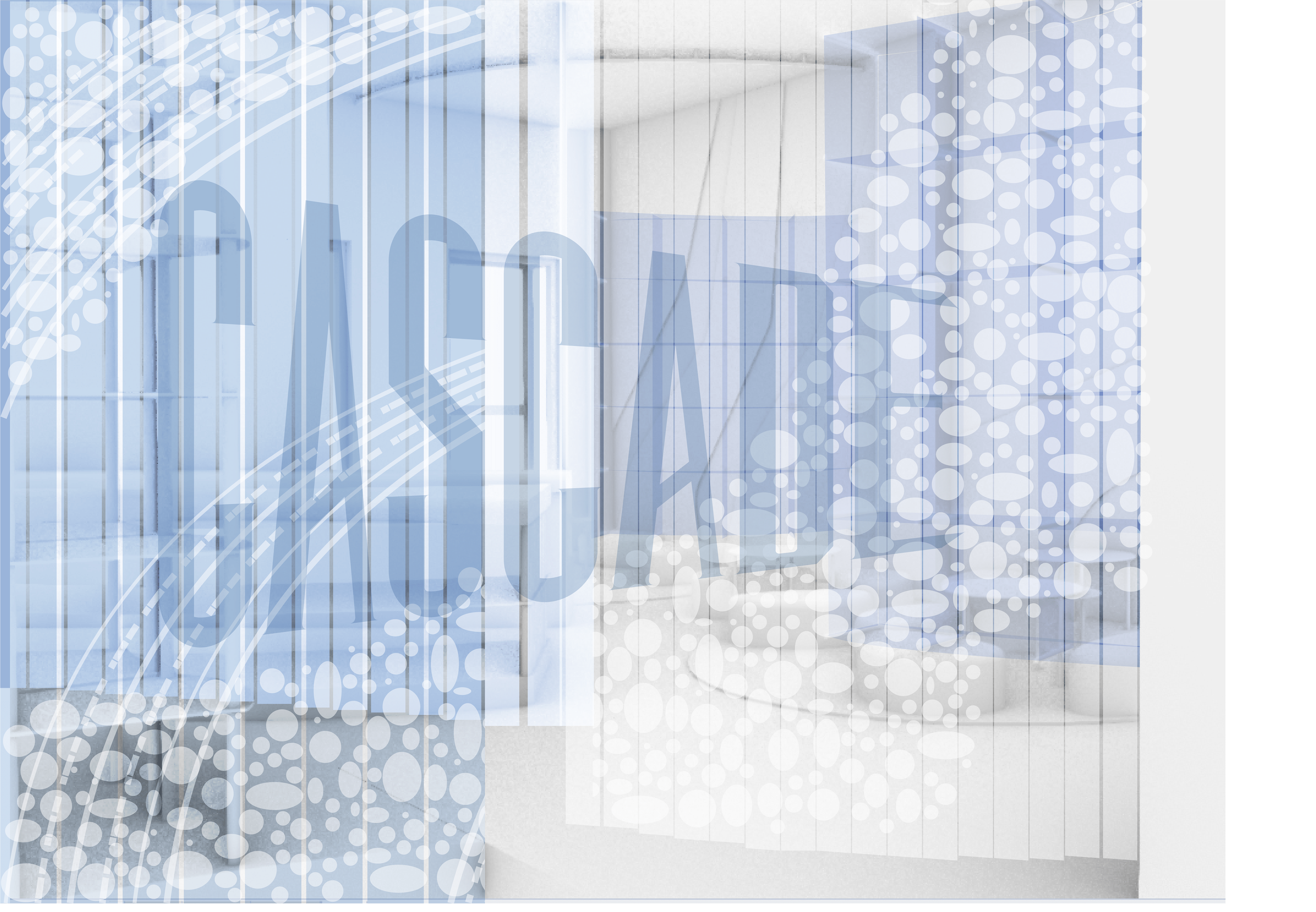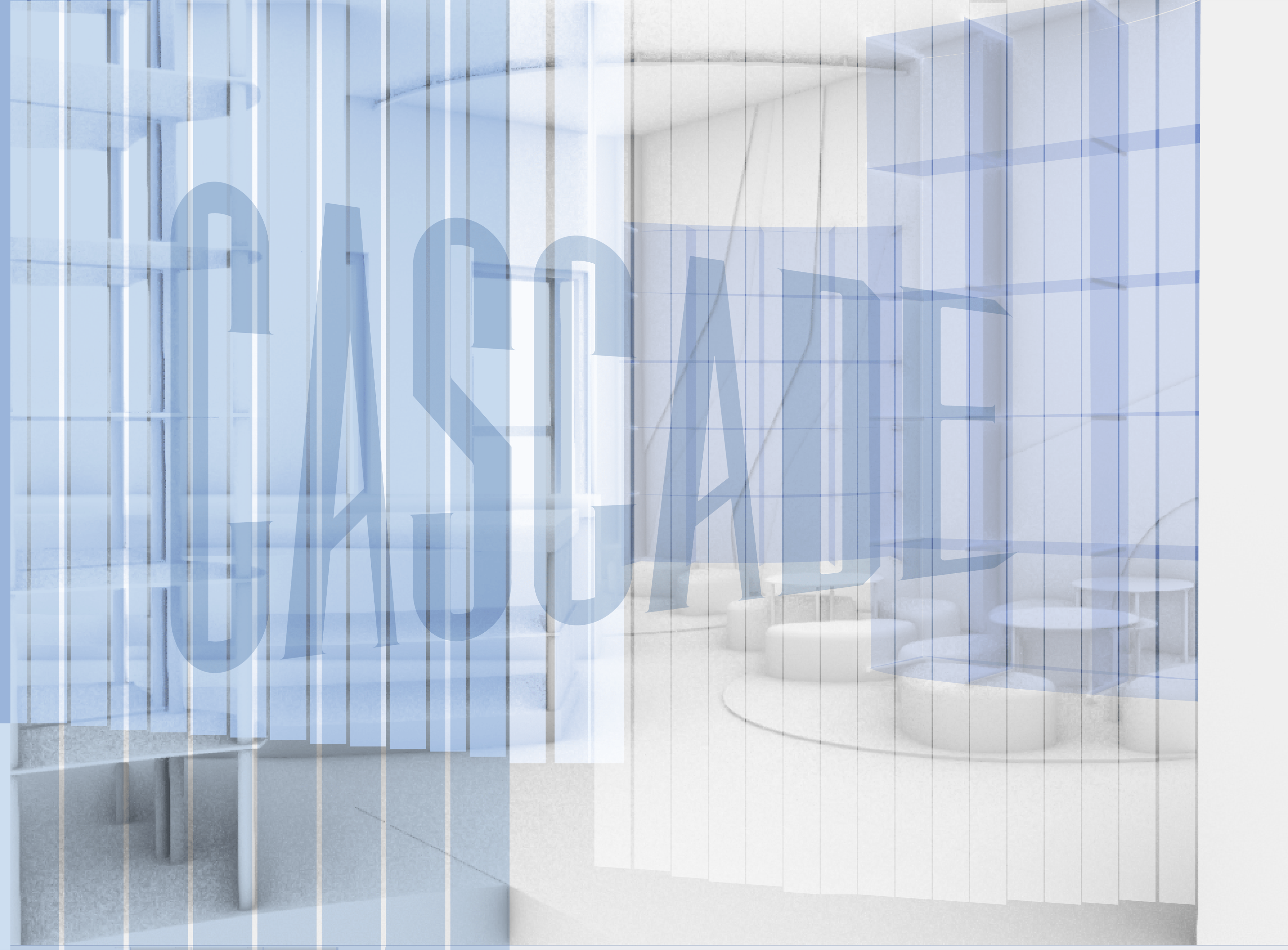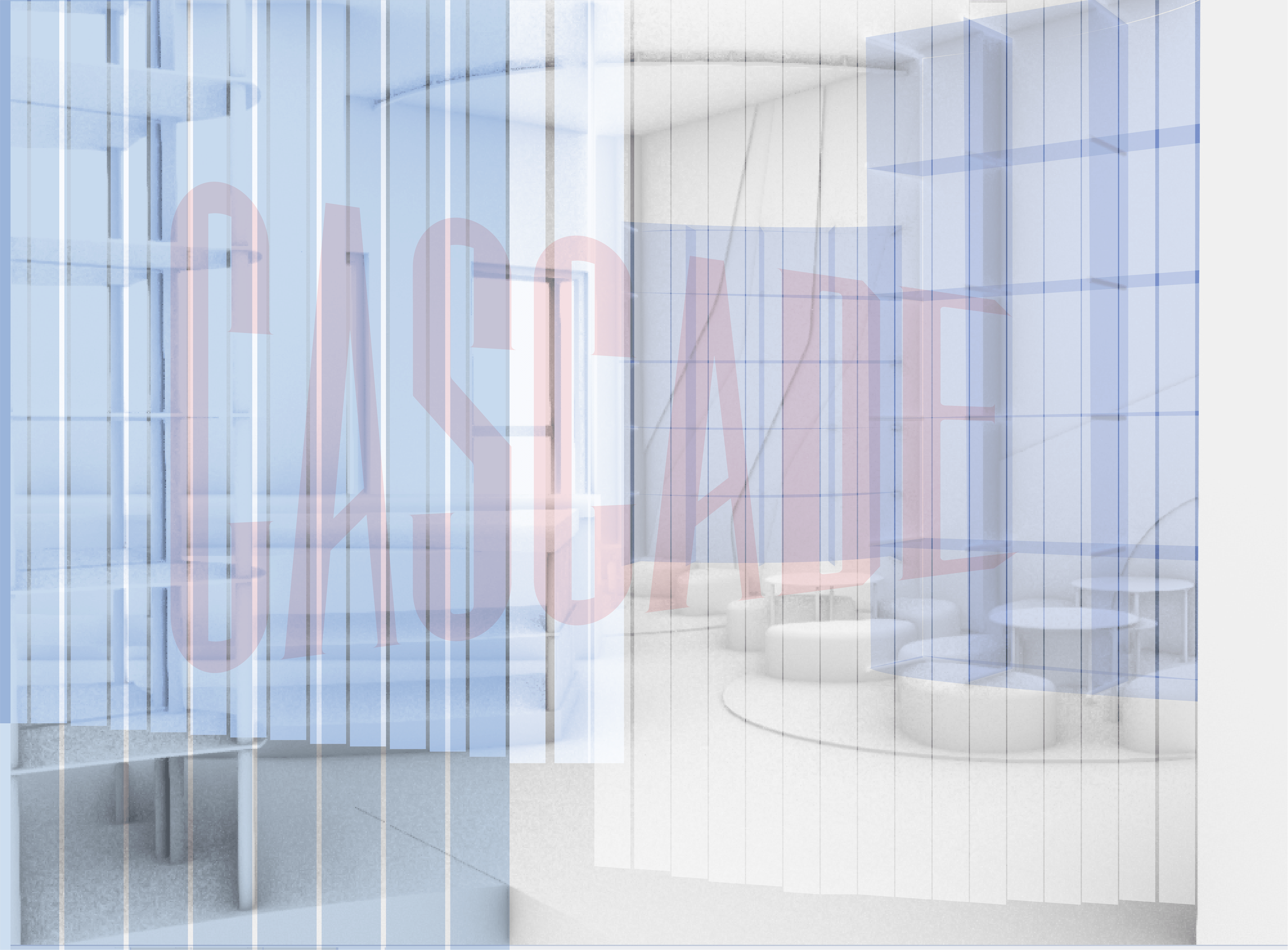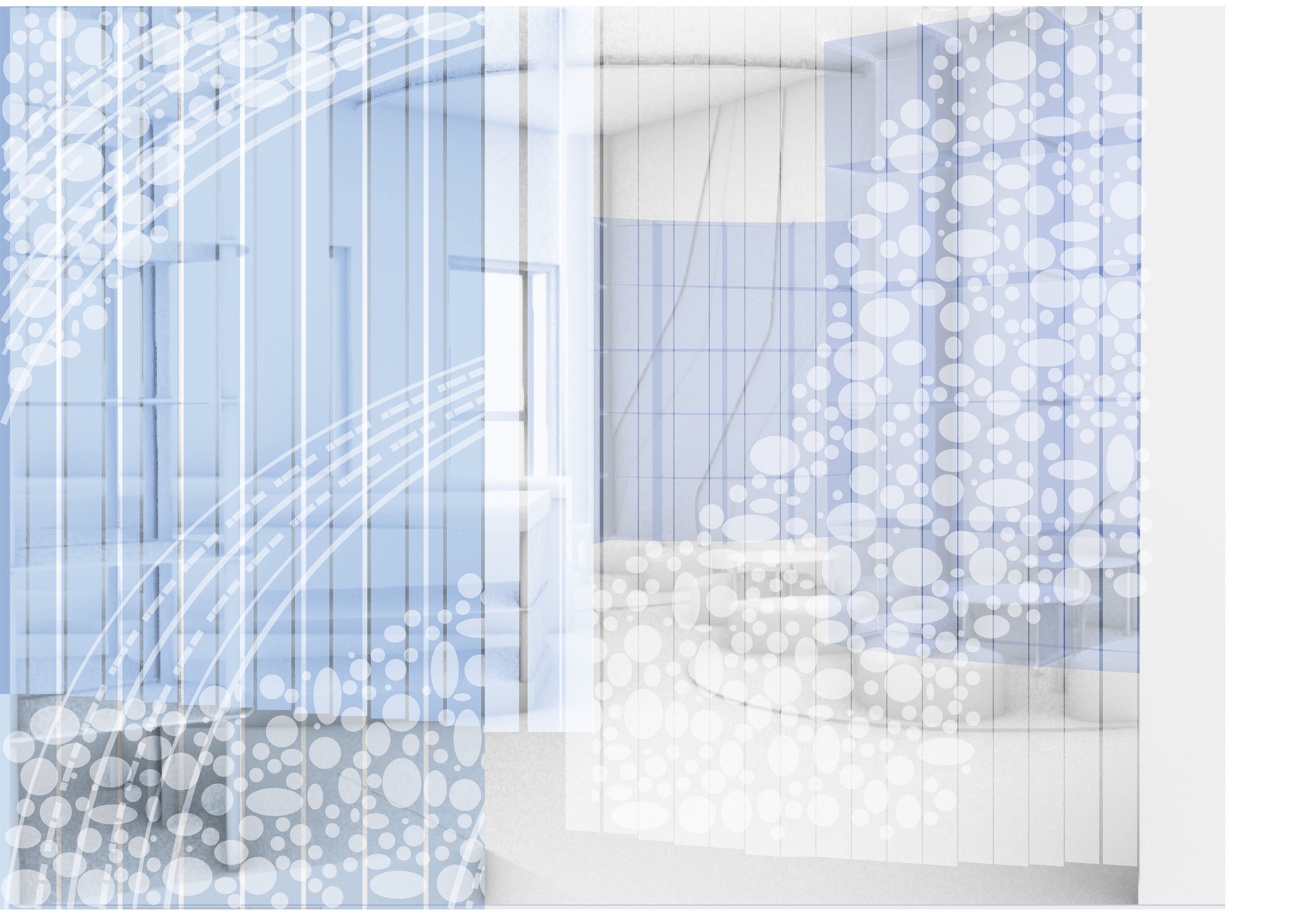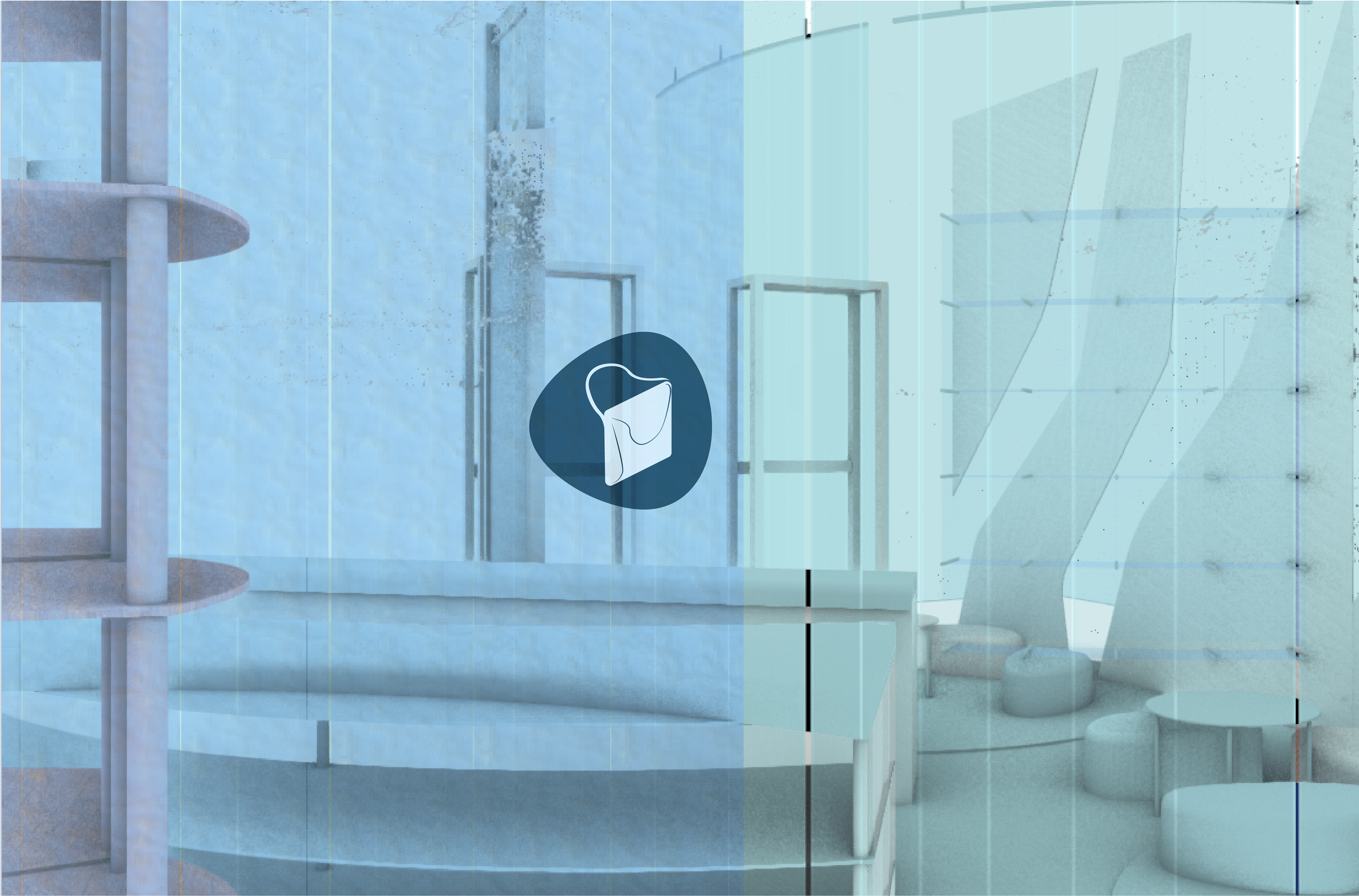 The storyboard below illustrates how the network would work.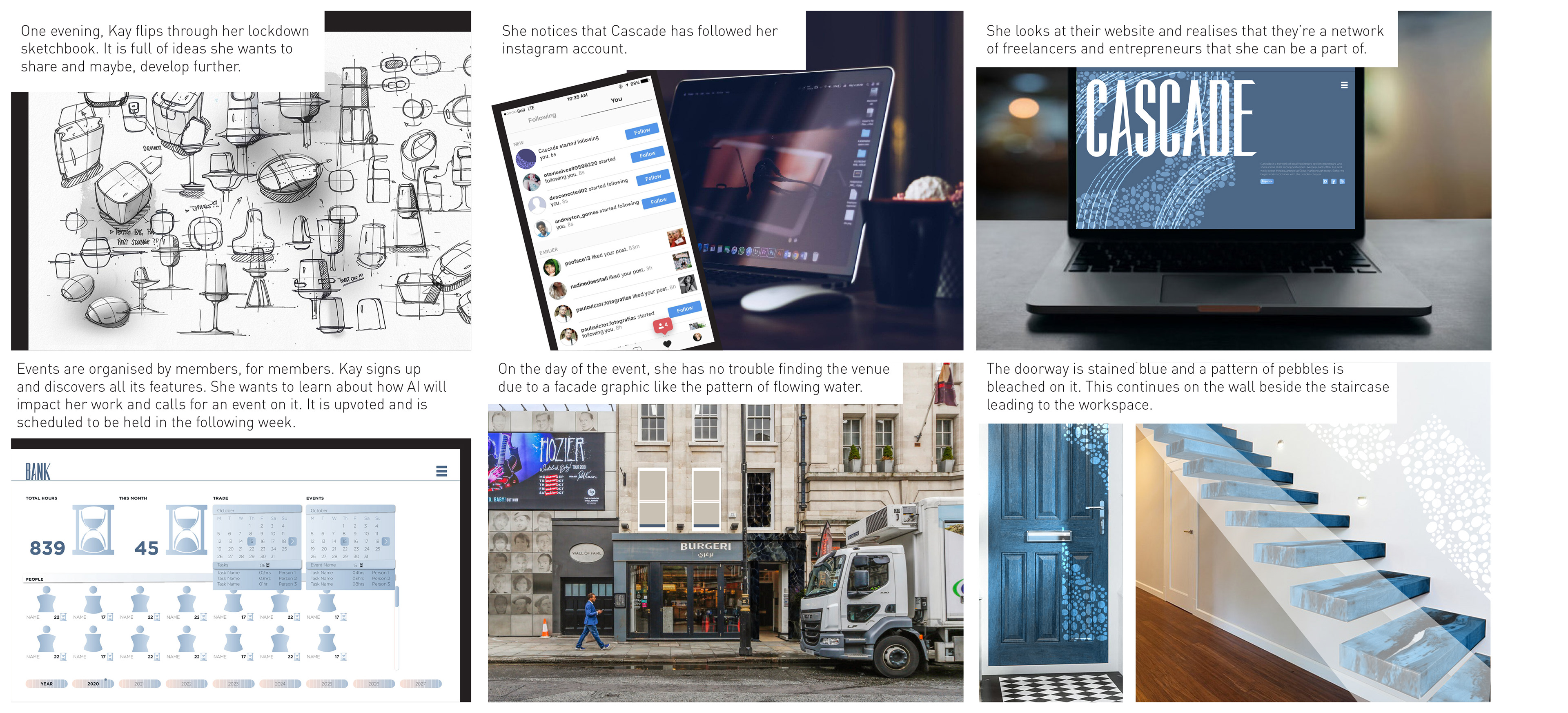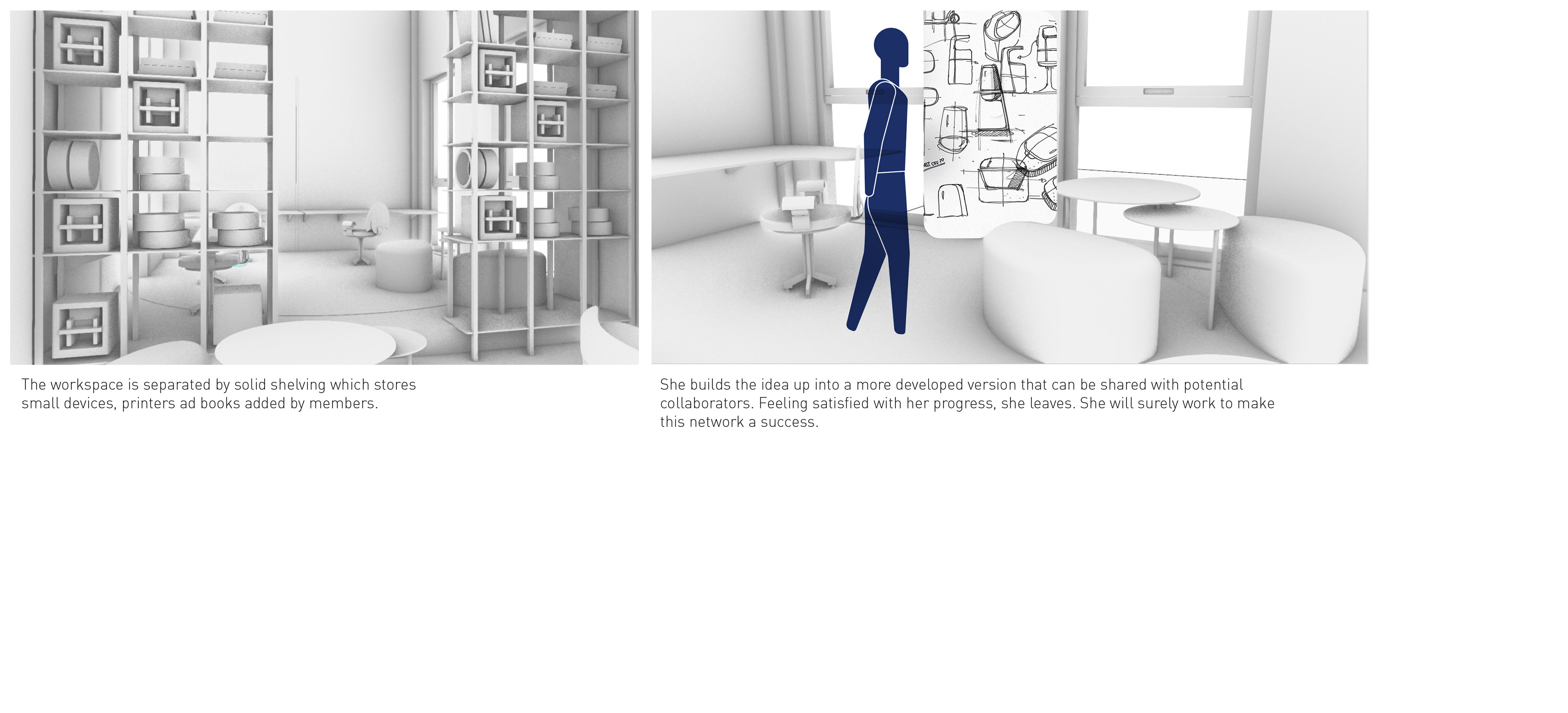 Cascade requires a web interface to function before it can become an event and work space. The next few images indicate how that would appear on a web page. The typefaces to be used are Cascade's display typeface with Mallory Light. A formal yet friendly typeface, Mallory is by Tobias Frere-Jones. Mallory light is a good contrast against the display typeface.

(However, the typeface used here is indicative and image of Neo Natur by Art+Com Studio from Berlin sourced from Google Image Search)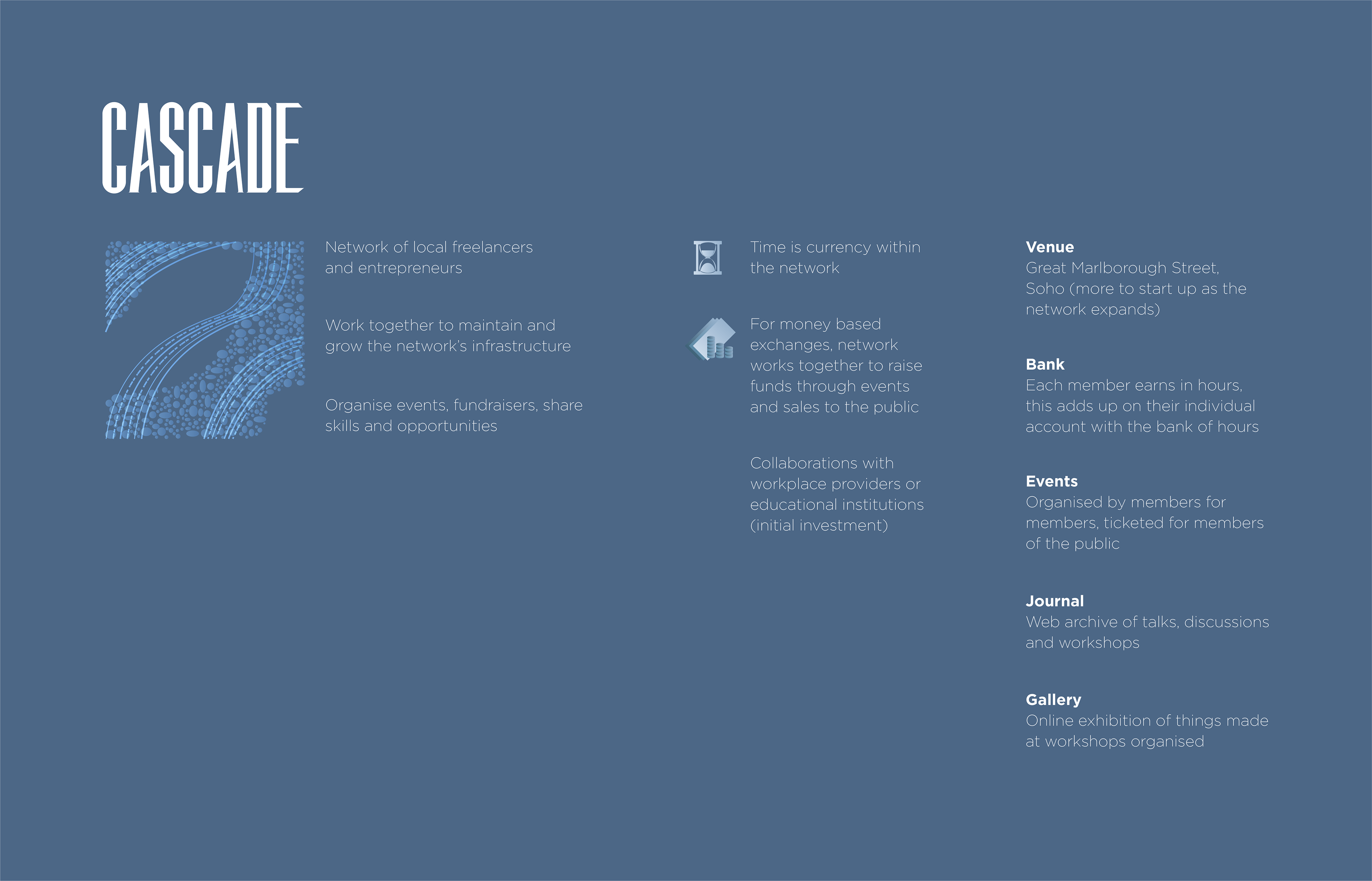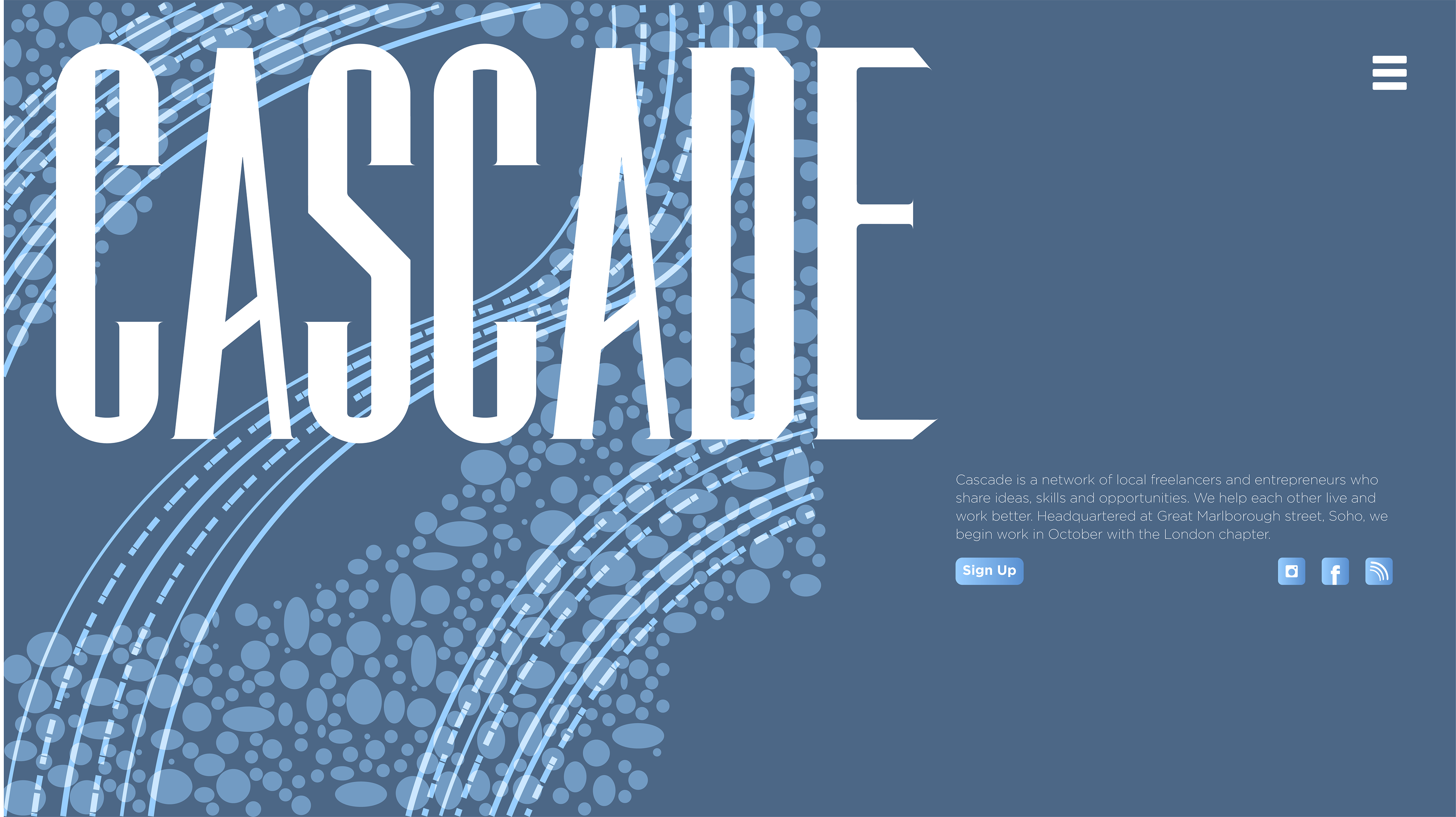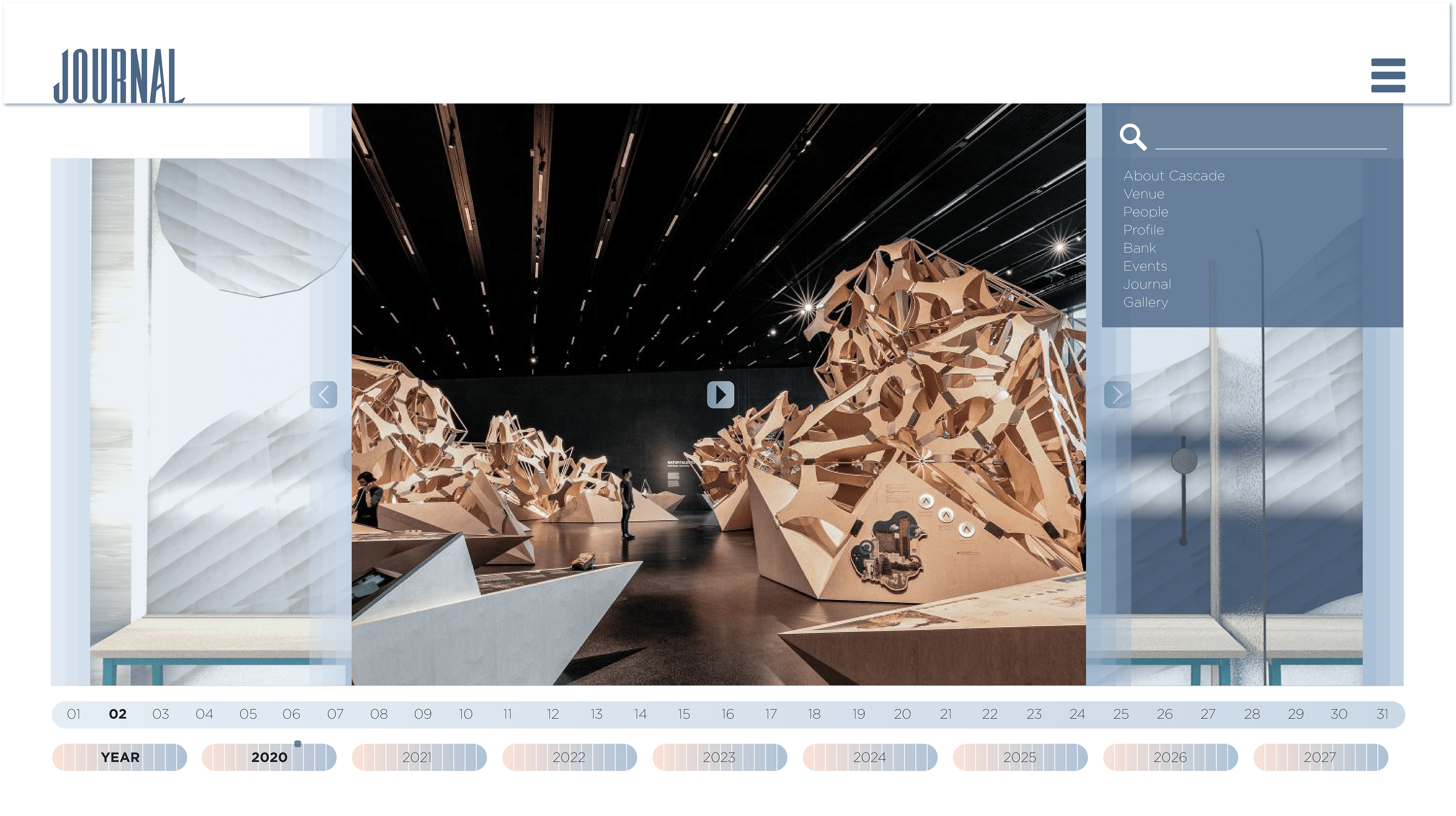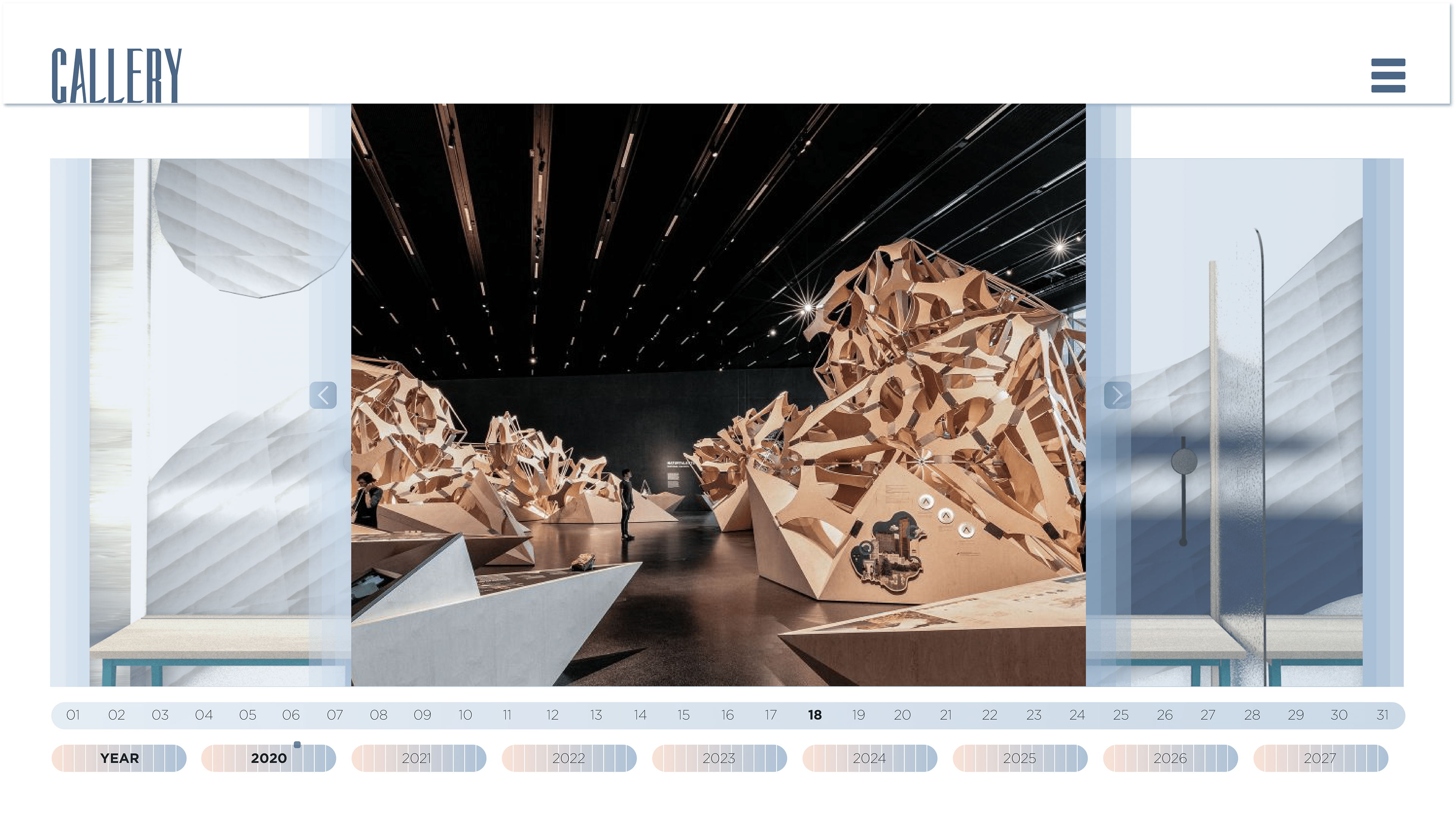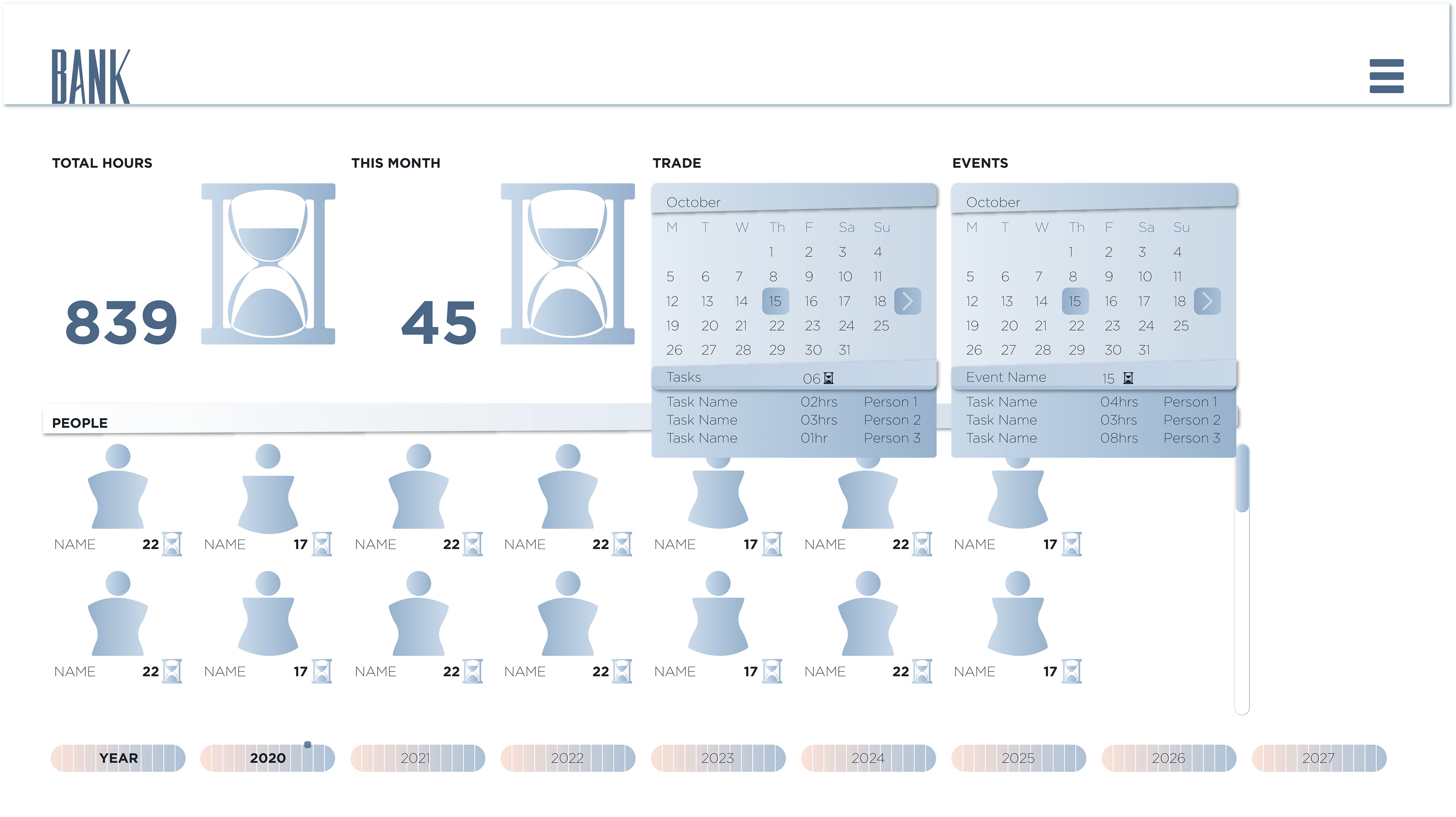 The headquarters is a mix of hospitality, event and work functions. It is to be maintained by the network.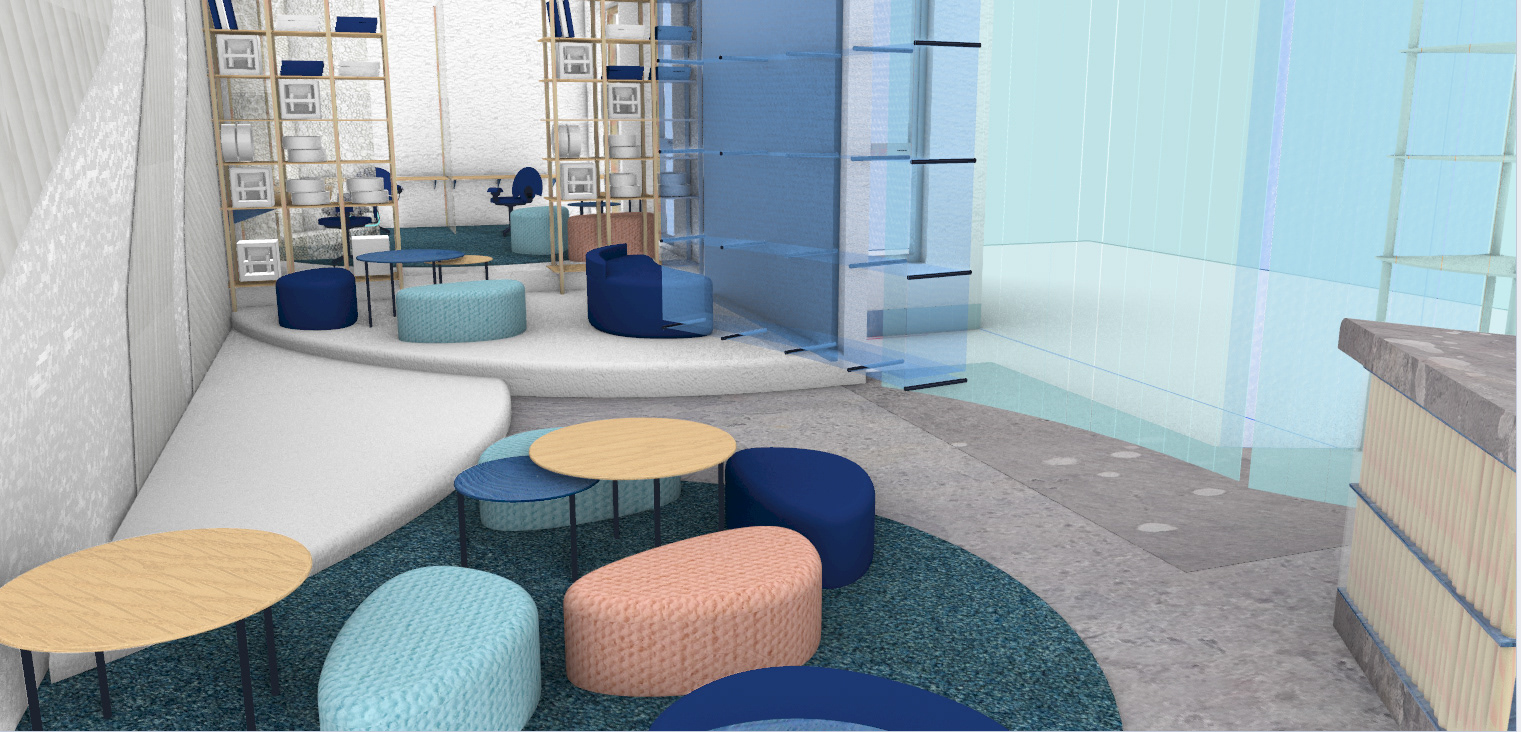 The table below explains how the experience of attending an event hosted by the network is built up by design elements.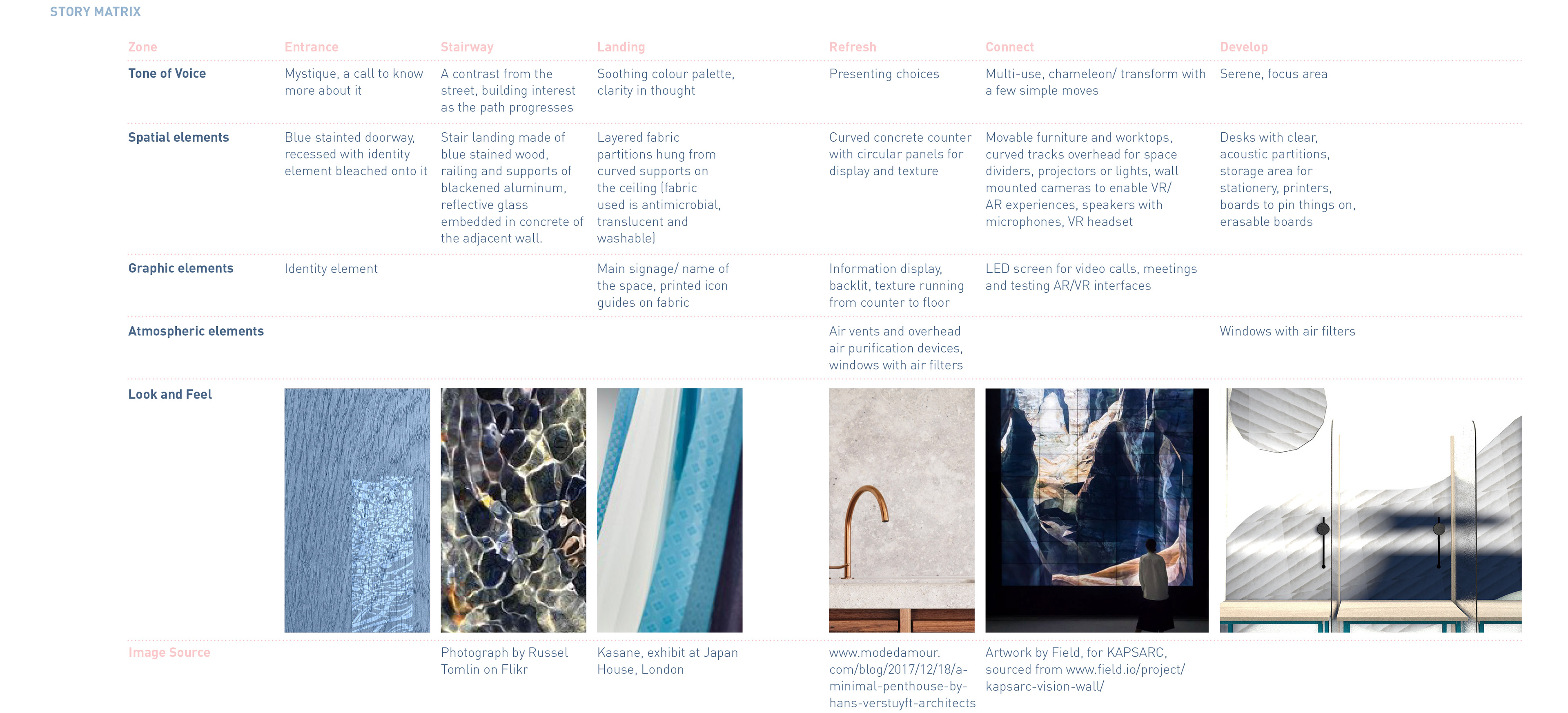 The color palette is based on images collected from the riverside too. The derivation of the palette is below. The site selected for the first proposed headquarters is owned by Max Barney property estate (plan sourced from their website, scale 1:50 at A3). Choice of location is based on its being central, a buzzing hub but with little nature nearby. 
P.S. more process a.k.a. very messy sketches: