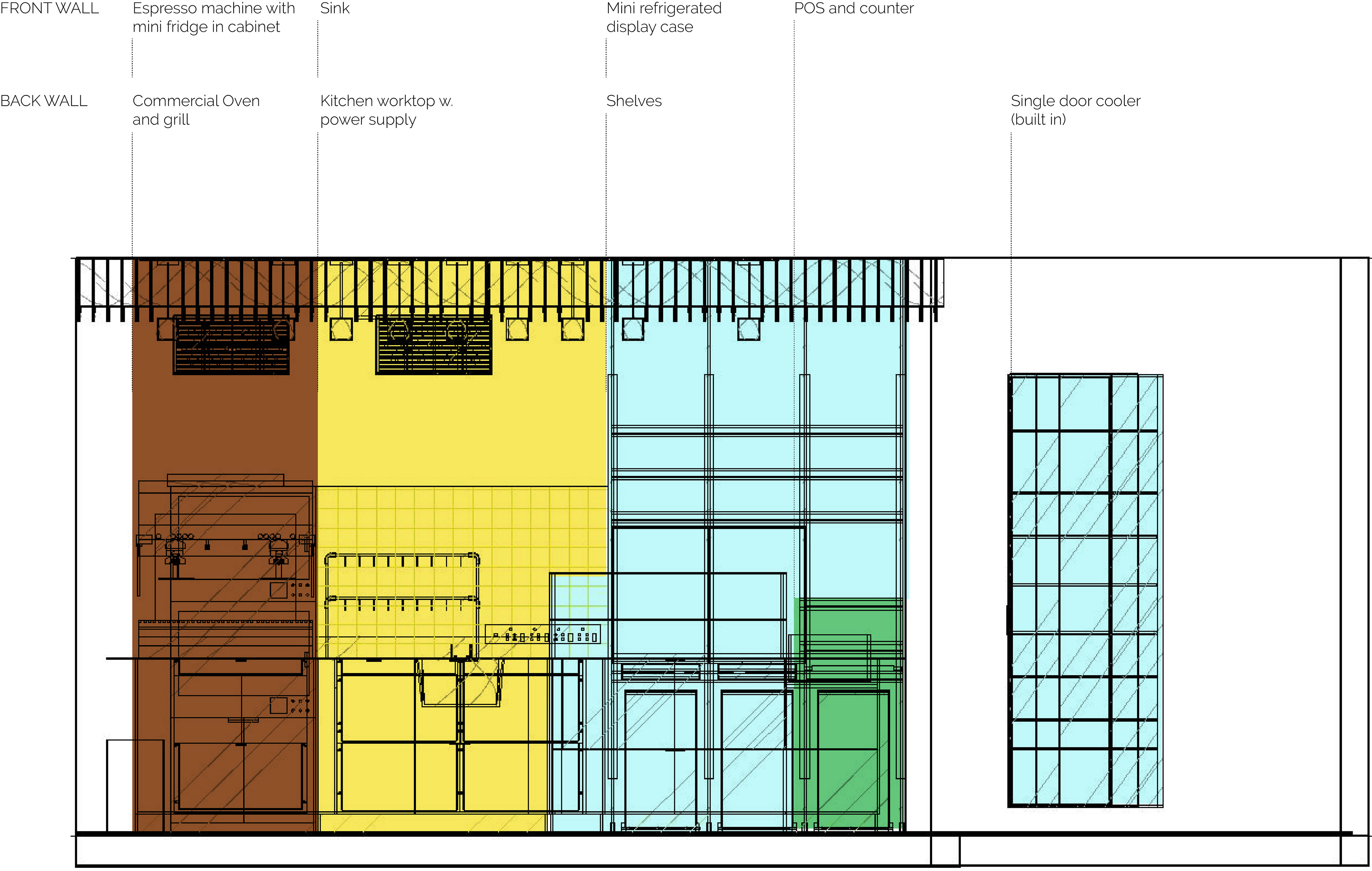 A galley kitchen for most part, the espresso machine and sink are on the island with the display and sales counter. Shelves, a worktop and commercial oven are lined along the wall. The aisle in the centre allows two people to stand shoulder to shoulder or allow drawers to be opened and closed. The menu is on the angled wall next to the built in visi cooler.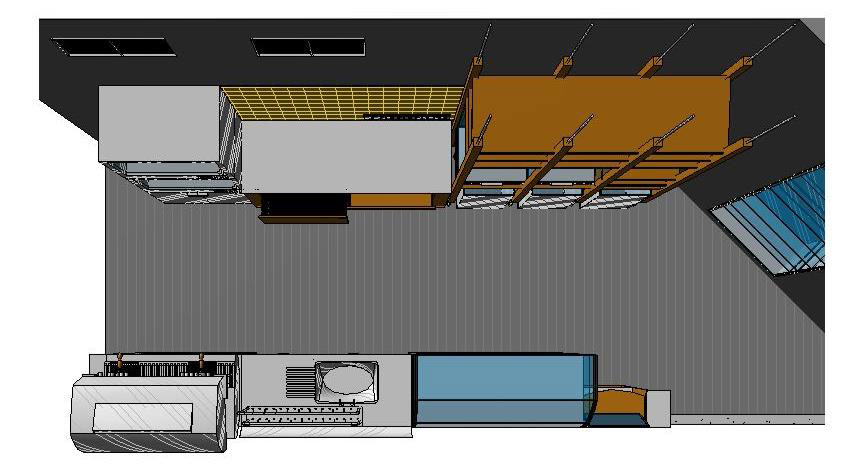 I swapped out the green in the proposal to a sociable yellow that I found on Bharat Flooring's Unitinta catalogue. There are two that I imagine will pair beautifully to create a monochrome colour palette on the aluminium, in harmony with the mango wood and against the concrete. The baffles that shield the air conditioning ducts are a more mellow yellow. This goes to show how influential Pantone's colour predictions are!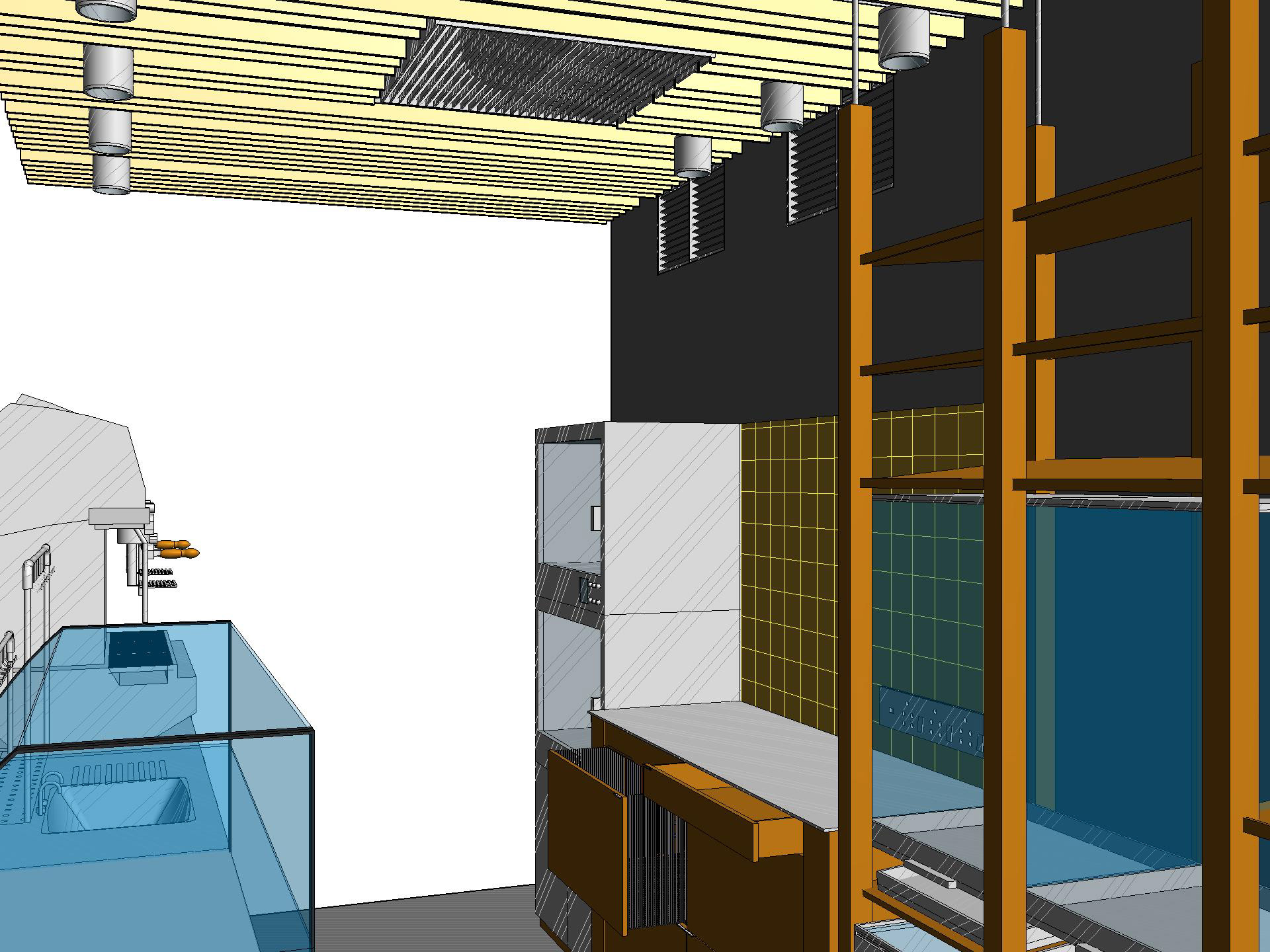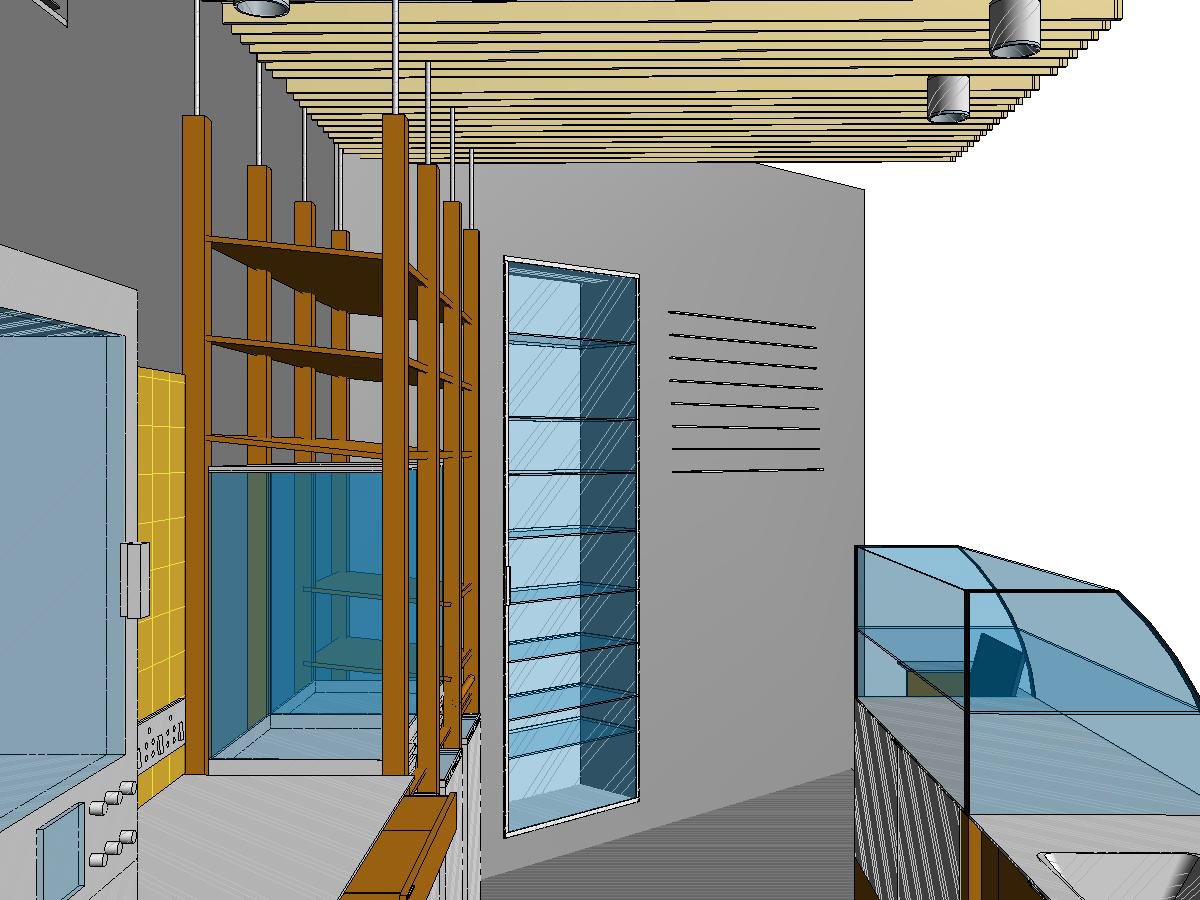 I took some time with the shelves and cabinets (pictured at bottom left). The bottom most shelf has aluminium drums on wheels to store gains and large quantities of flour. The stored flour can be transferred to dispensers on the shelf above. Spices, condiments and flavours are next to this. The top three shelves are to store loaves of baked goods. The cabinet drawers (bottom right) are to have magnetic closure systems and metallic tabs to indicate drawers. The larger drawers have stands for trays, mixing bowls and vessels. The two smaller ones are for spoons, a table top weighing machine and packaging material.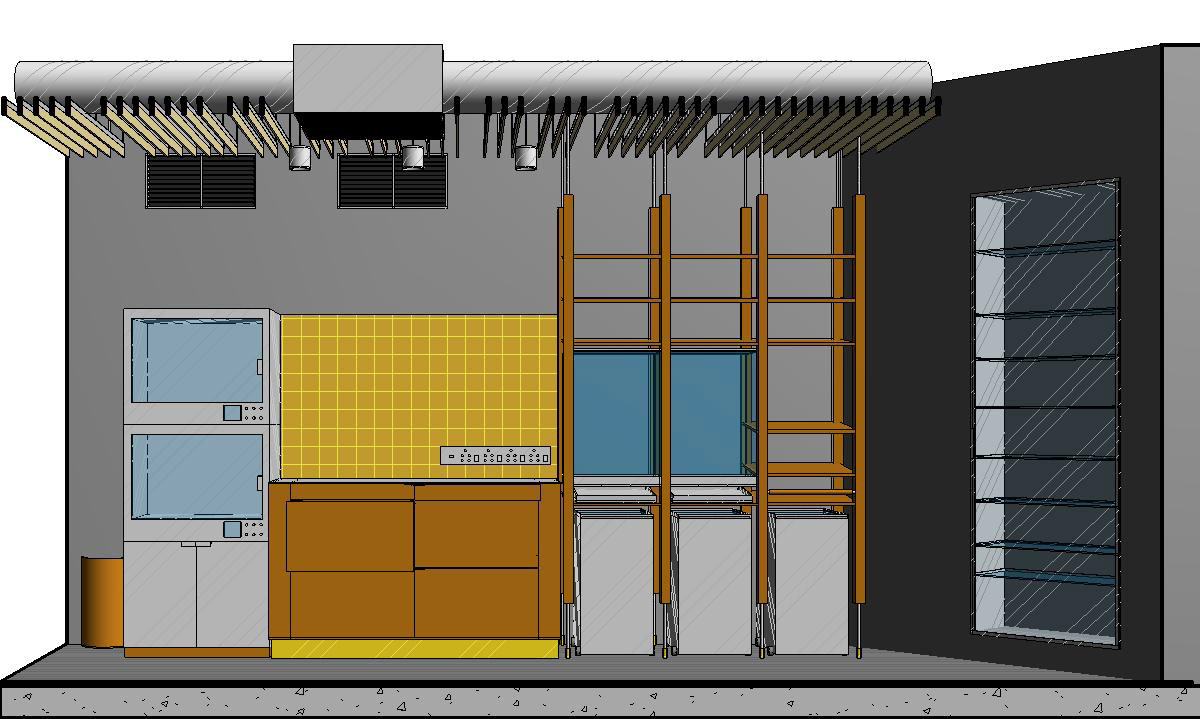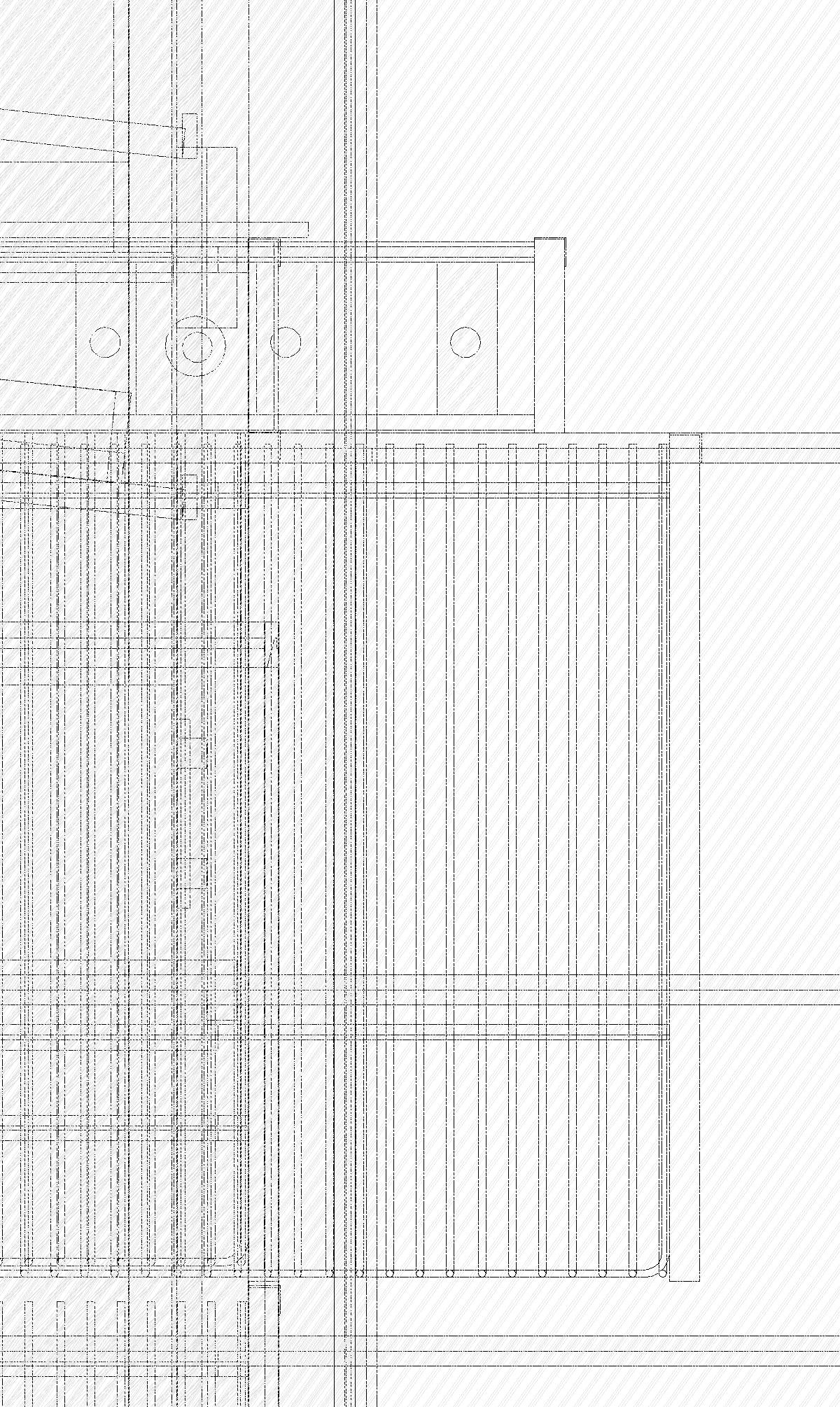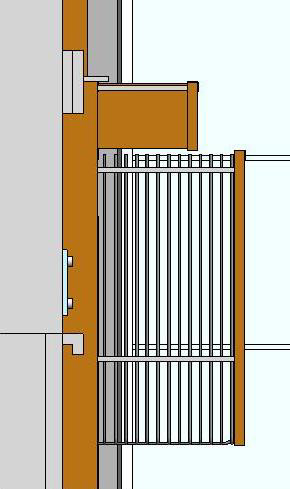 P.S. Stepping into the shoes of the baker really helped make this kitchen better.