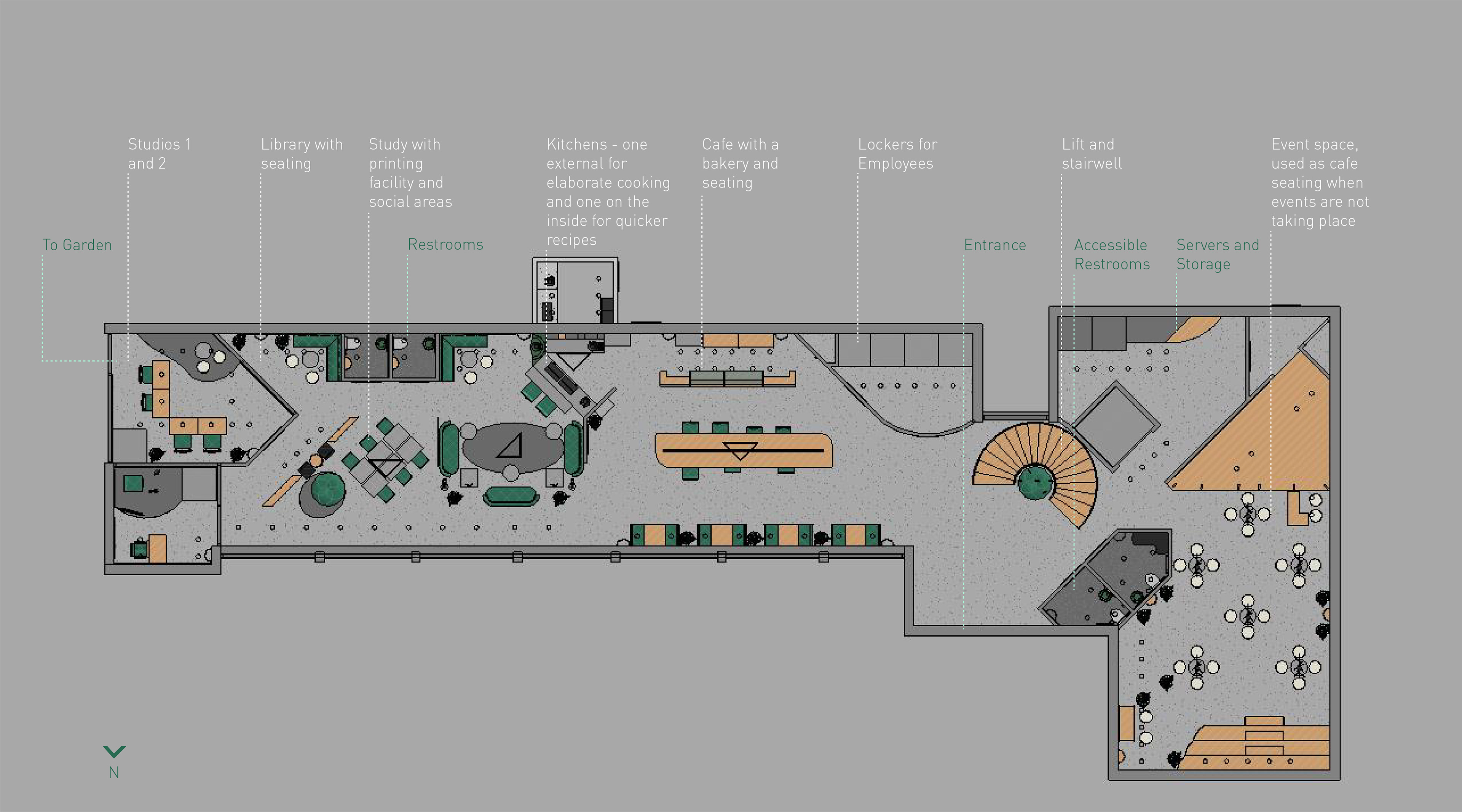 The ground floor has two distinct regions - one side fulfills the hospitality and co-working function while the other side has an event space. Like a tree branches as it grows, the layout is based on a similar logic. The vertical distance is divided in thirds and a 90 degree split in the line happens at the first third. The upper floors can be accessed through a central stairwell and an adjacent lift. A sofa with a statement lighting feature dominates the transitional space.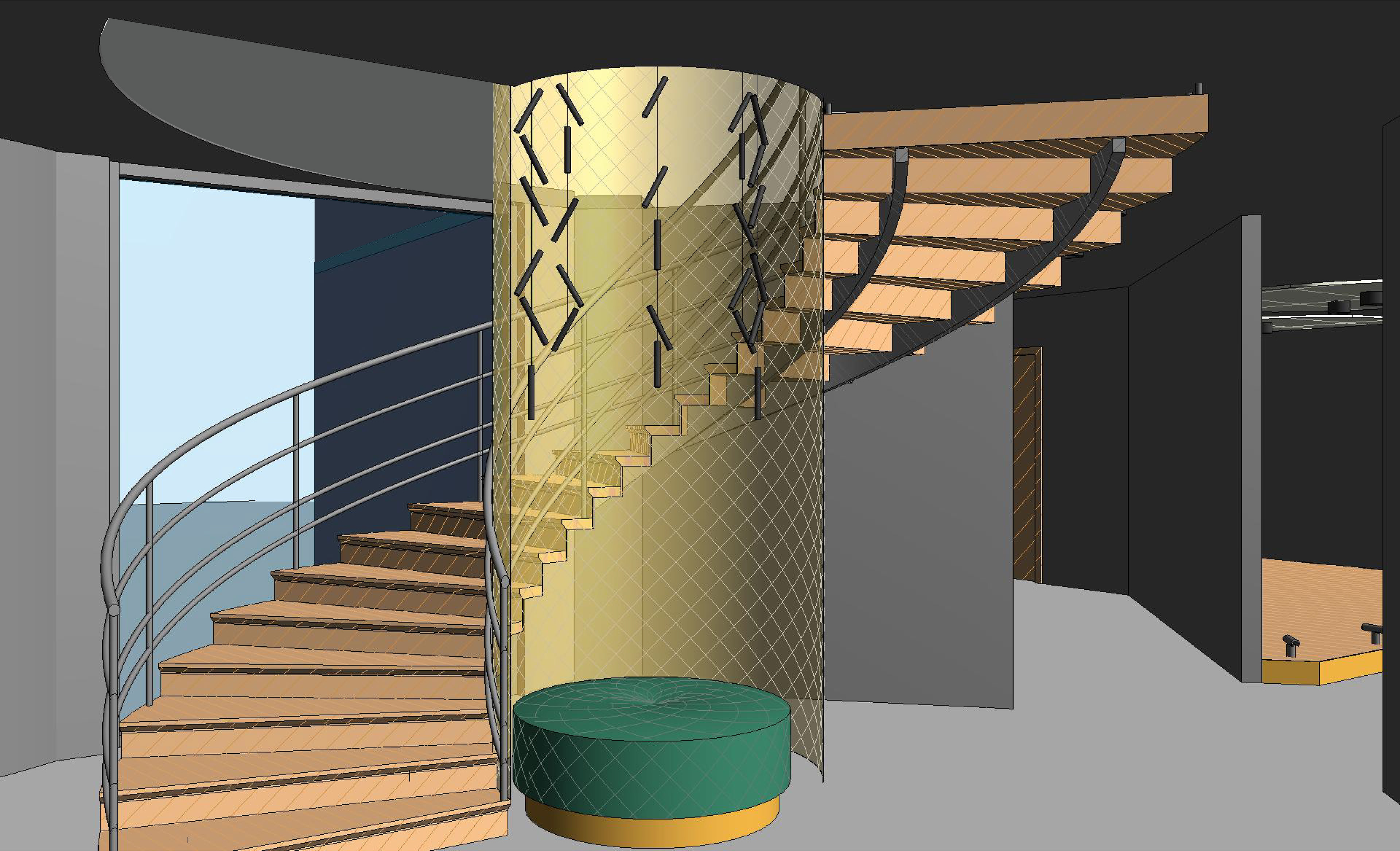 The site was a mango grove for a long time before it was converted into a hotel. Building upon this and attempting to bring back some of its features, the colours and materials were chosen. The floor is to be made of polished concrete, interior constructions of plywood, aluminium and blackened aluminium. Furniture is made of mango wood with a brass base and upholstered with plant based fabric in a verdant green that matches a mango leaf. The textile is manufactured locally. The tables have a terrazo top on wood with base covered in brass. Brass was the metal of choice to provide a touch of flair since it is durable, doesn't rust and complements the green in the colour palette . The geometry translates into a graphic for the walls in the reception area. It could also be used on carpets and decorative fabrics at a later date.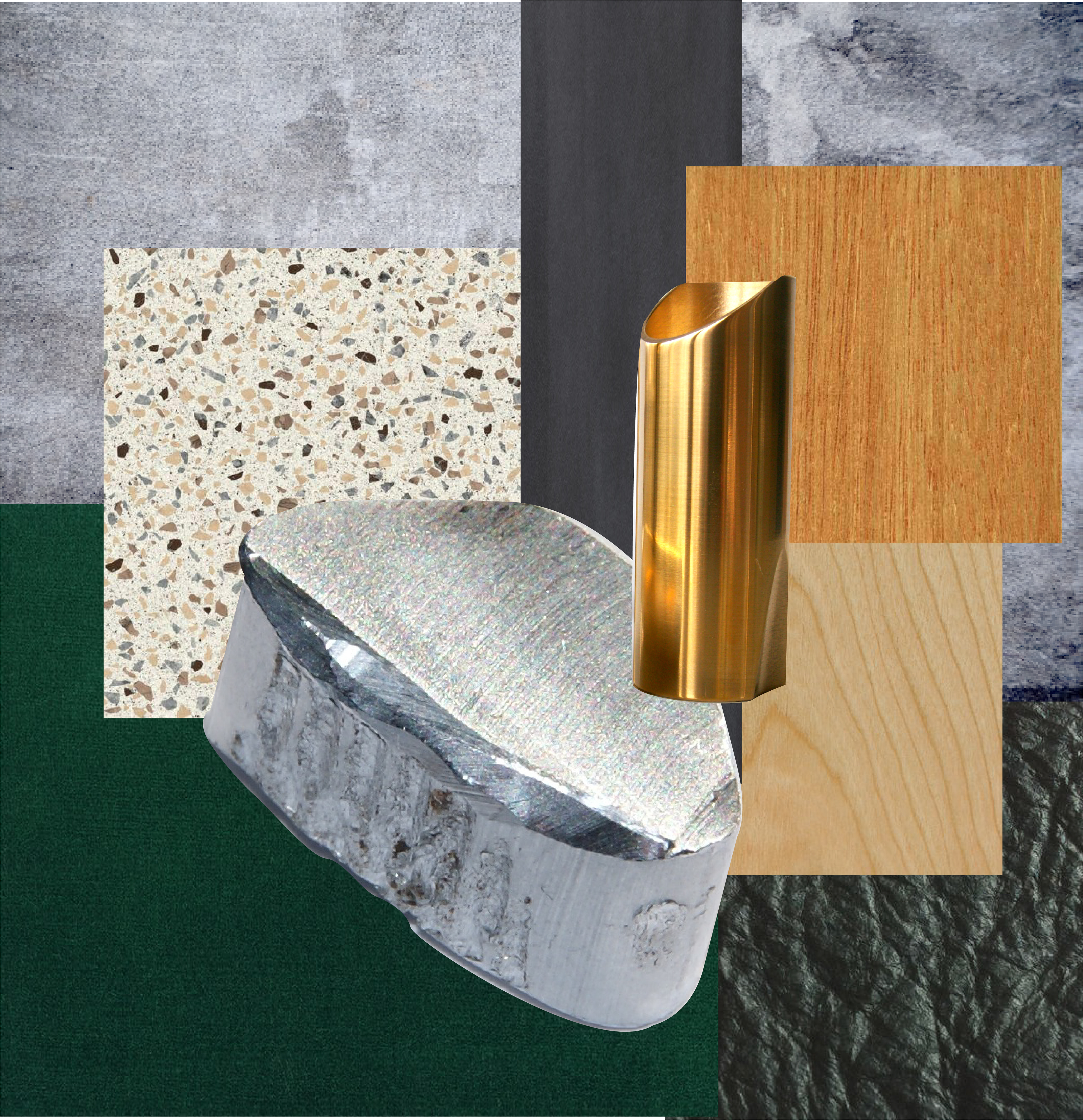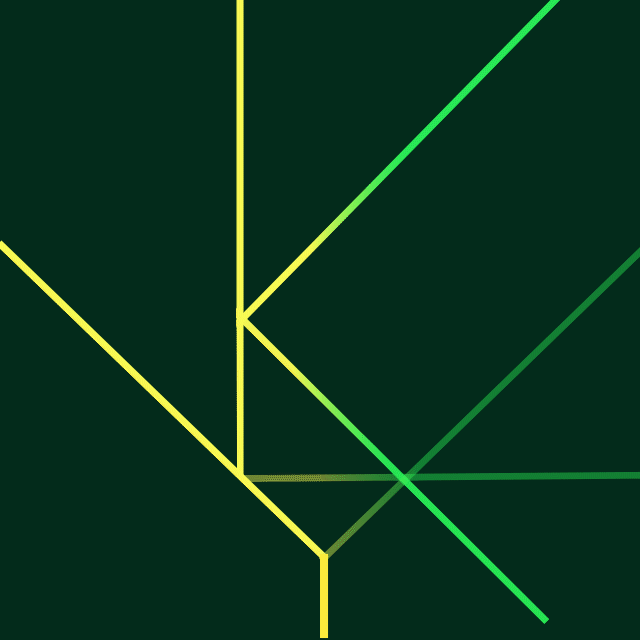 The typefaces used are Plantin (Light) for titles and Raleway (Light) for body text.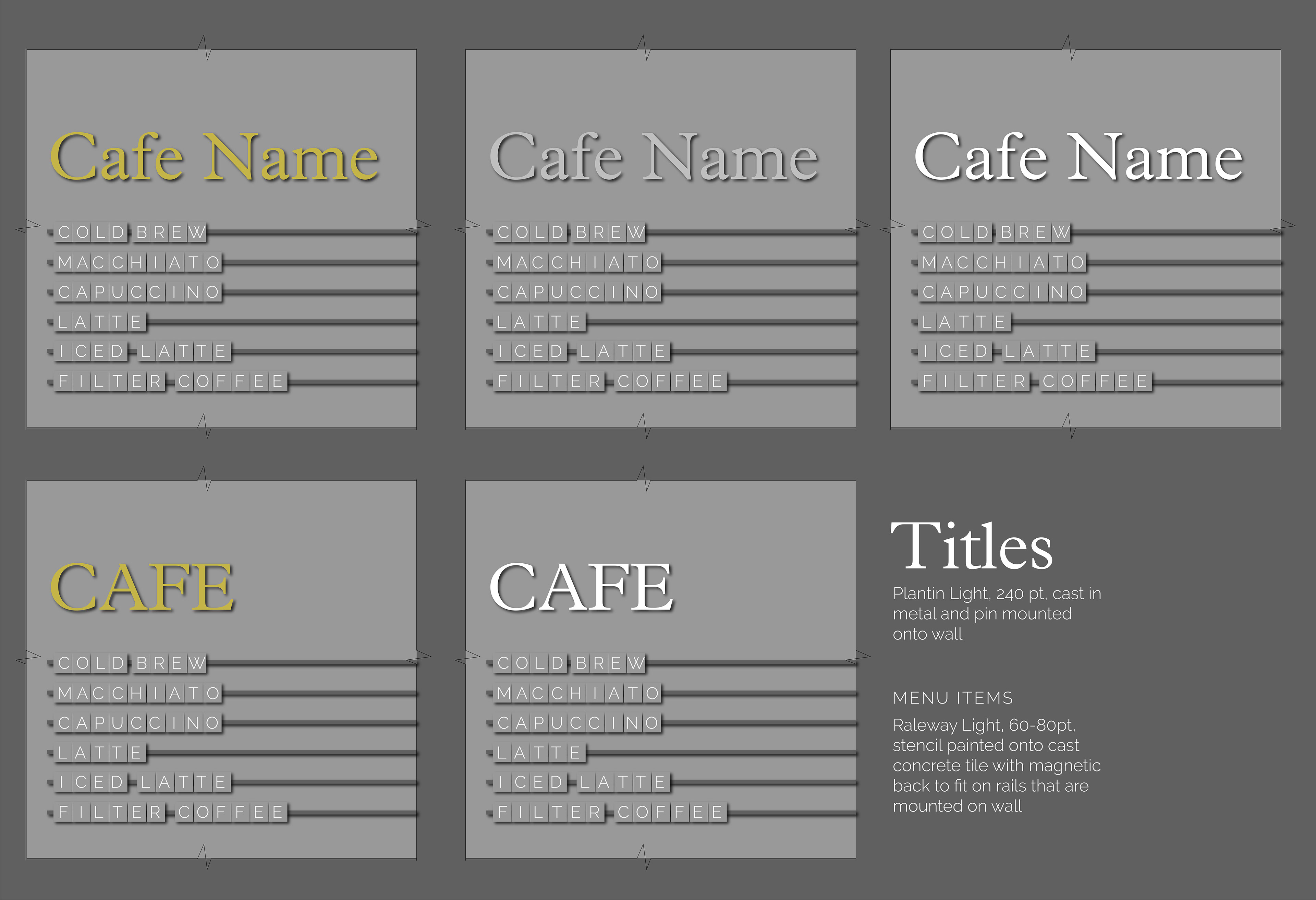 A visitor at the reception has the restaurant on the east and the event space to the west.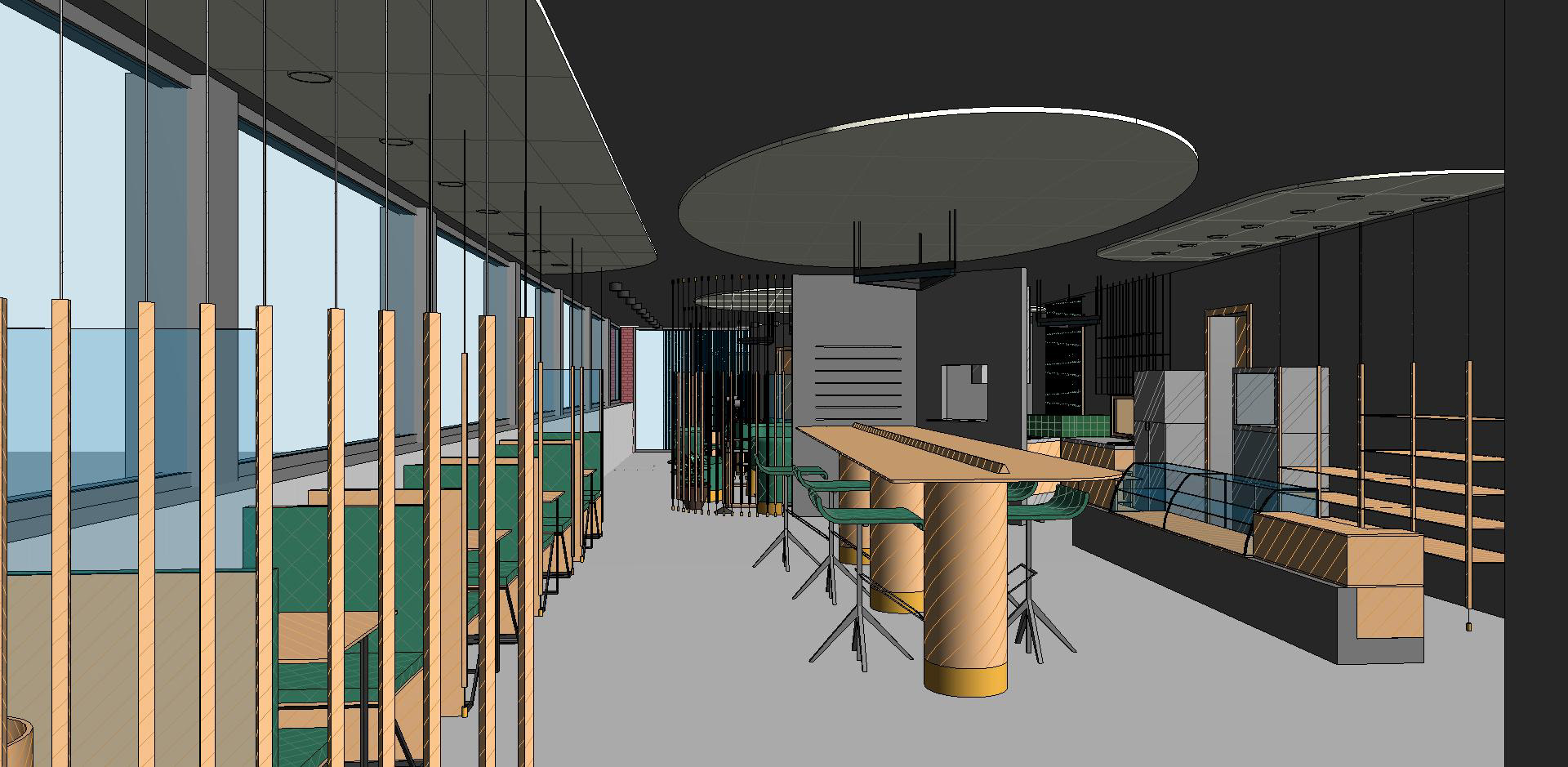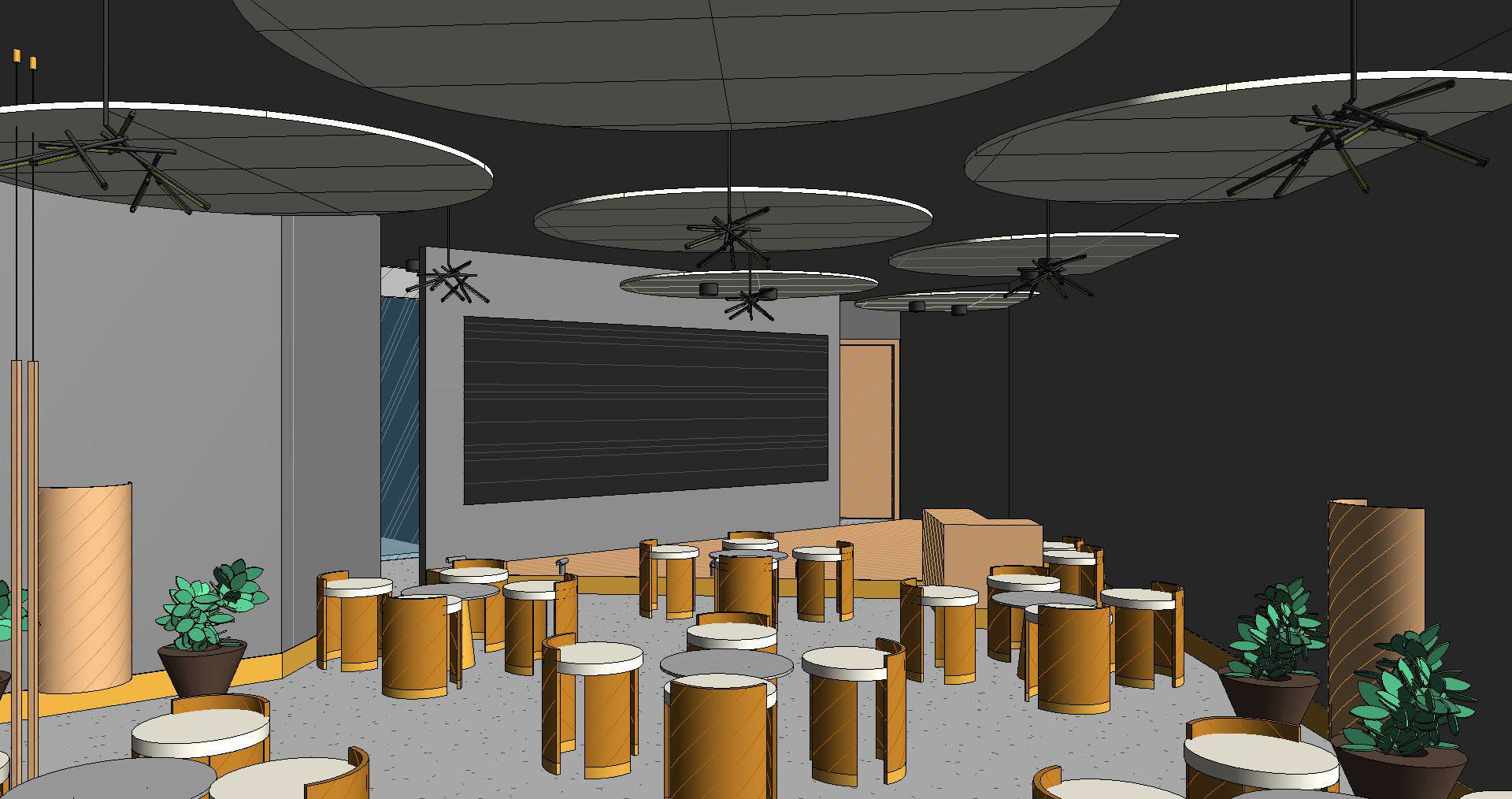 The event space can be used as cafe seating or a social space when events are not in progress. A shelf for magazines, board games and visitor donated books is a corner, next to stepped seating which gives an informal, cosy vibe. The space has its own entrance, in the wall perpendicular to the main entrance. A curved partition with brass accents provides a buffer between outside and in.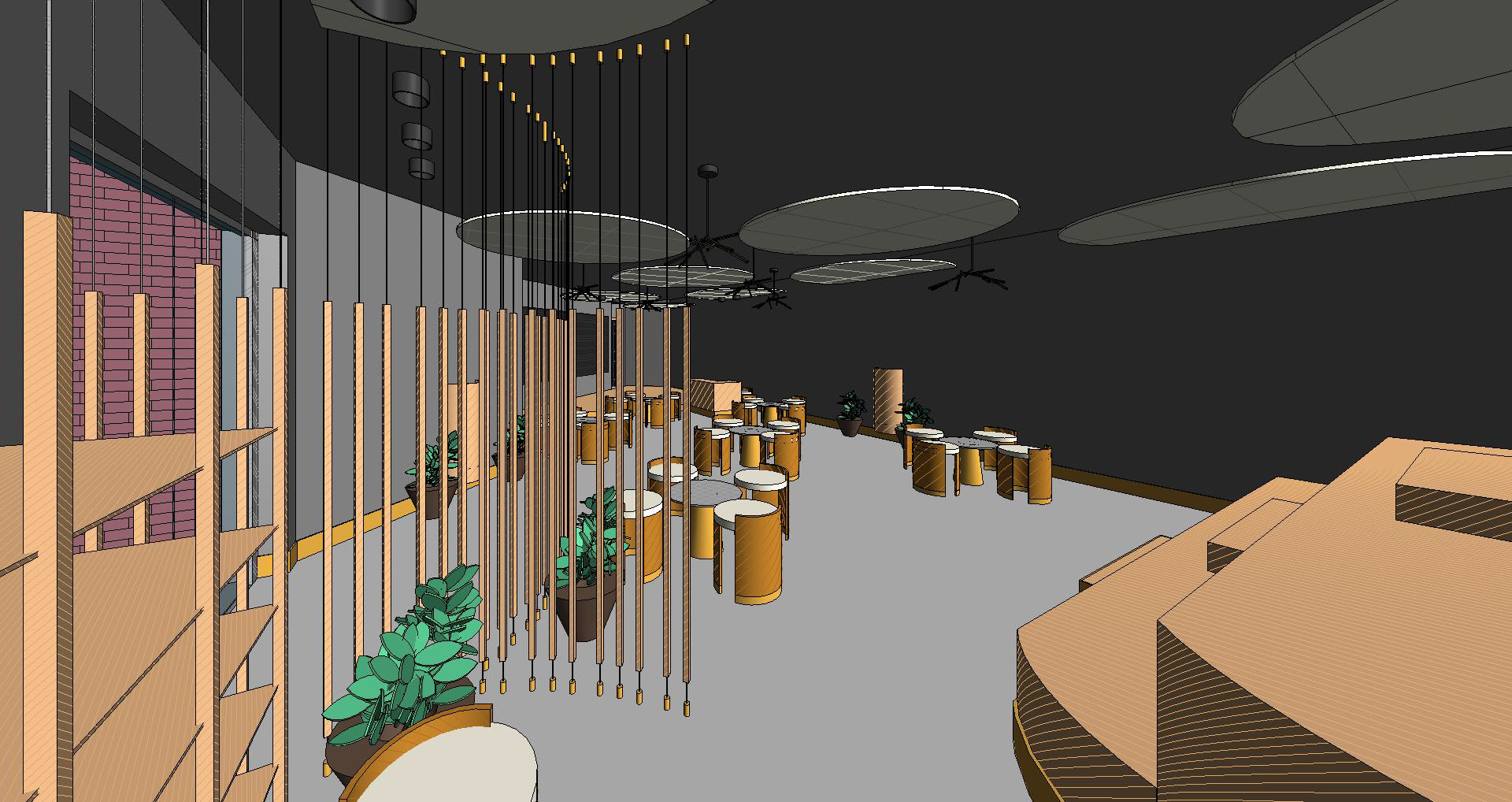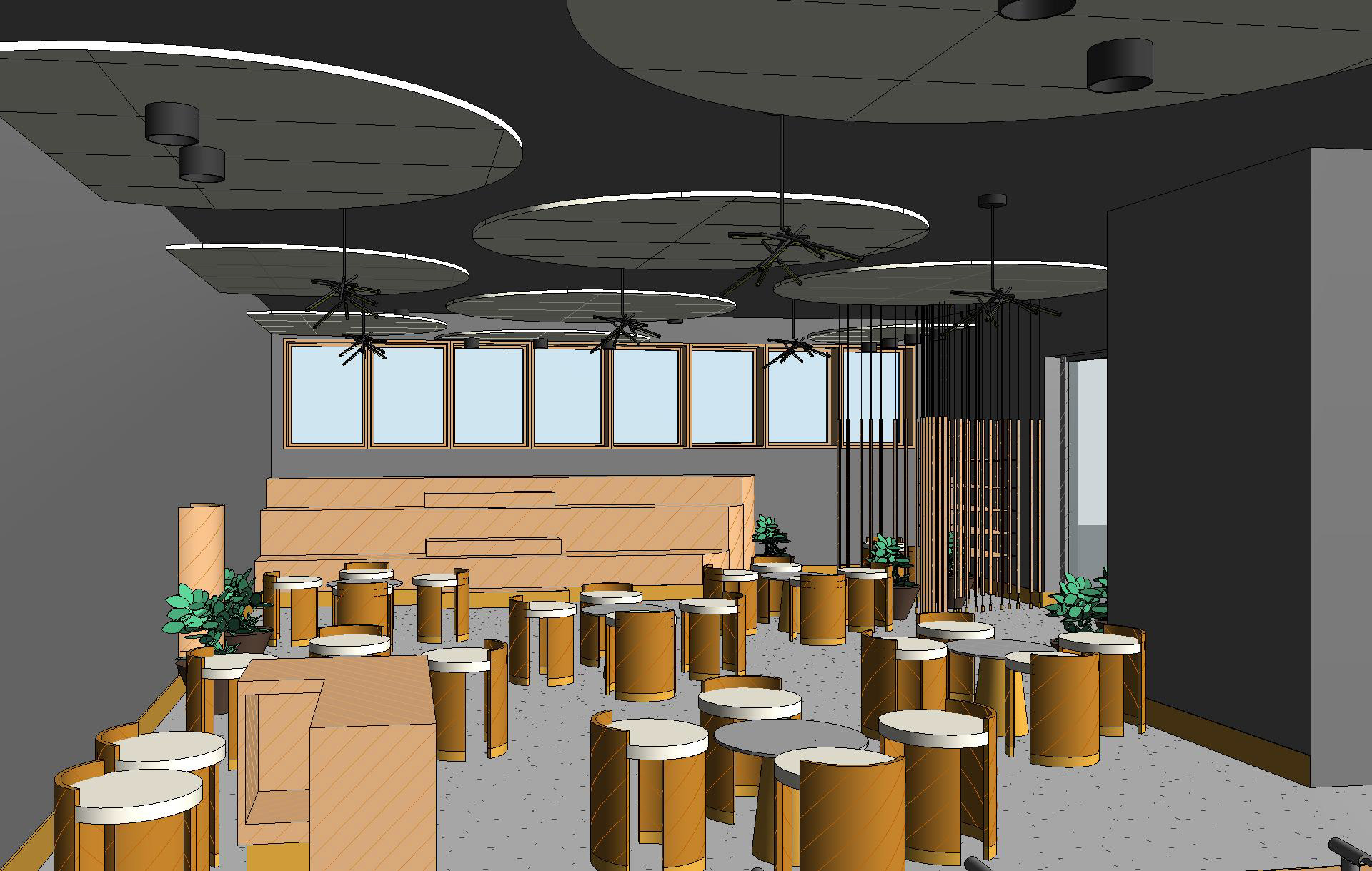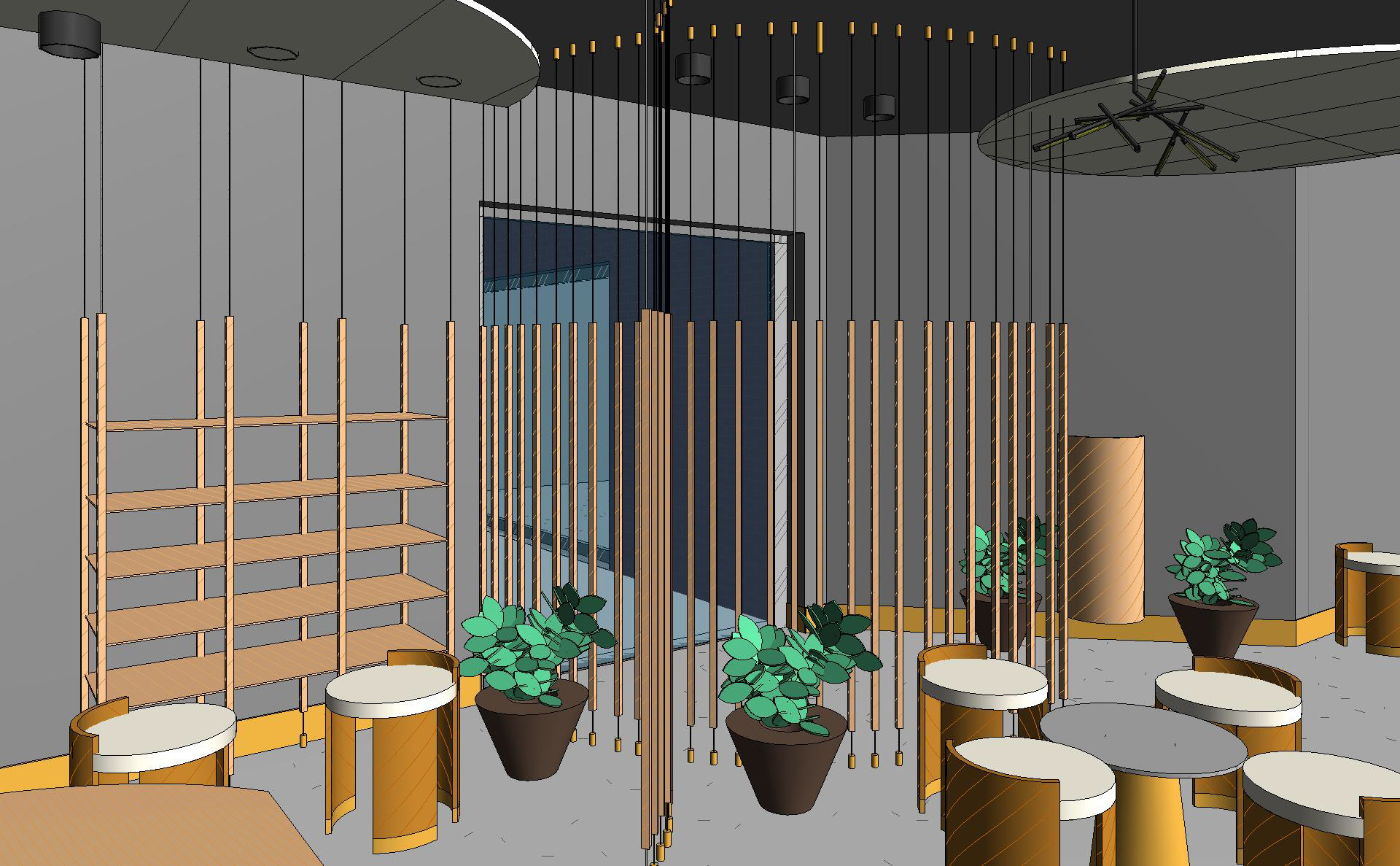 The restaurant on the other side has both banquet seating and a high table with bar stools in front of the kitchens. The study and social areas are behind this. A visitor could sit at the counter or at one of the sofas behind it. The study area is equipped with printers and a bookshelf. This can be handy for those using the studios too.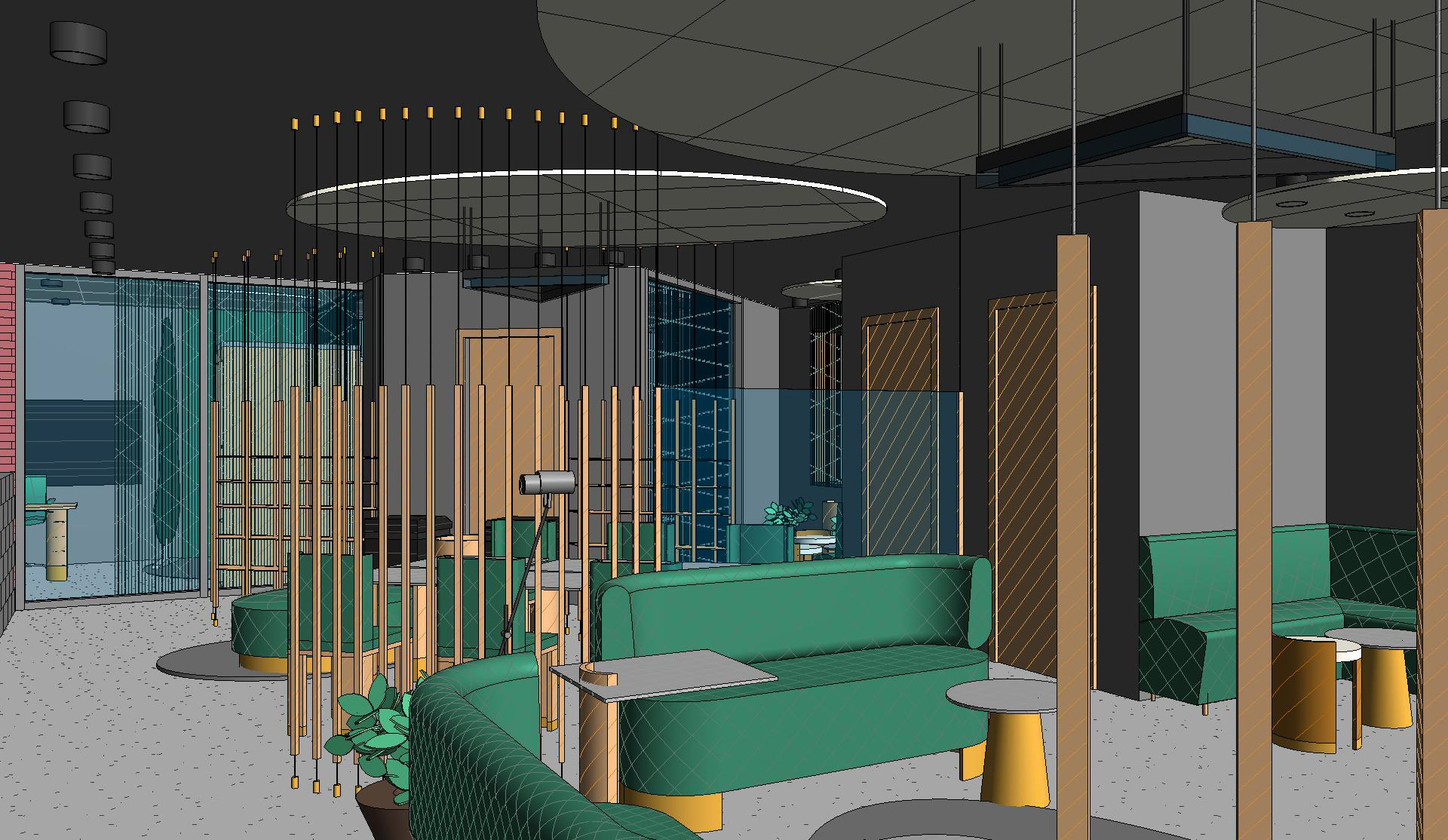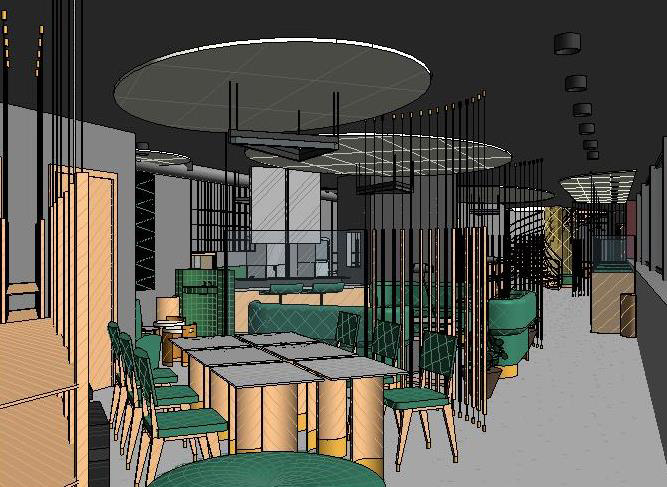 One of the studios is for group working and has a brainstorming area in it. It is open to the garden on one side. The other is fitted for audio recording and media editing, keeping in mind the media businesses and freelancers. Both studios have their own storage. A quiet area is adjacent to the studios.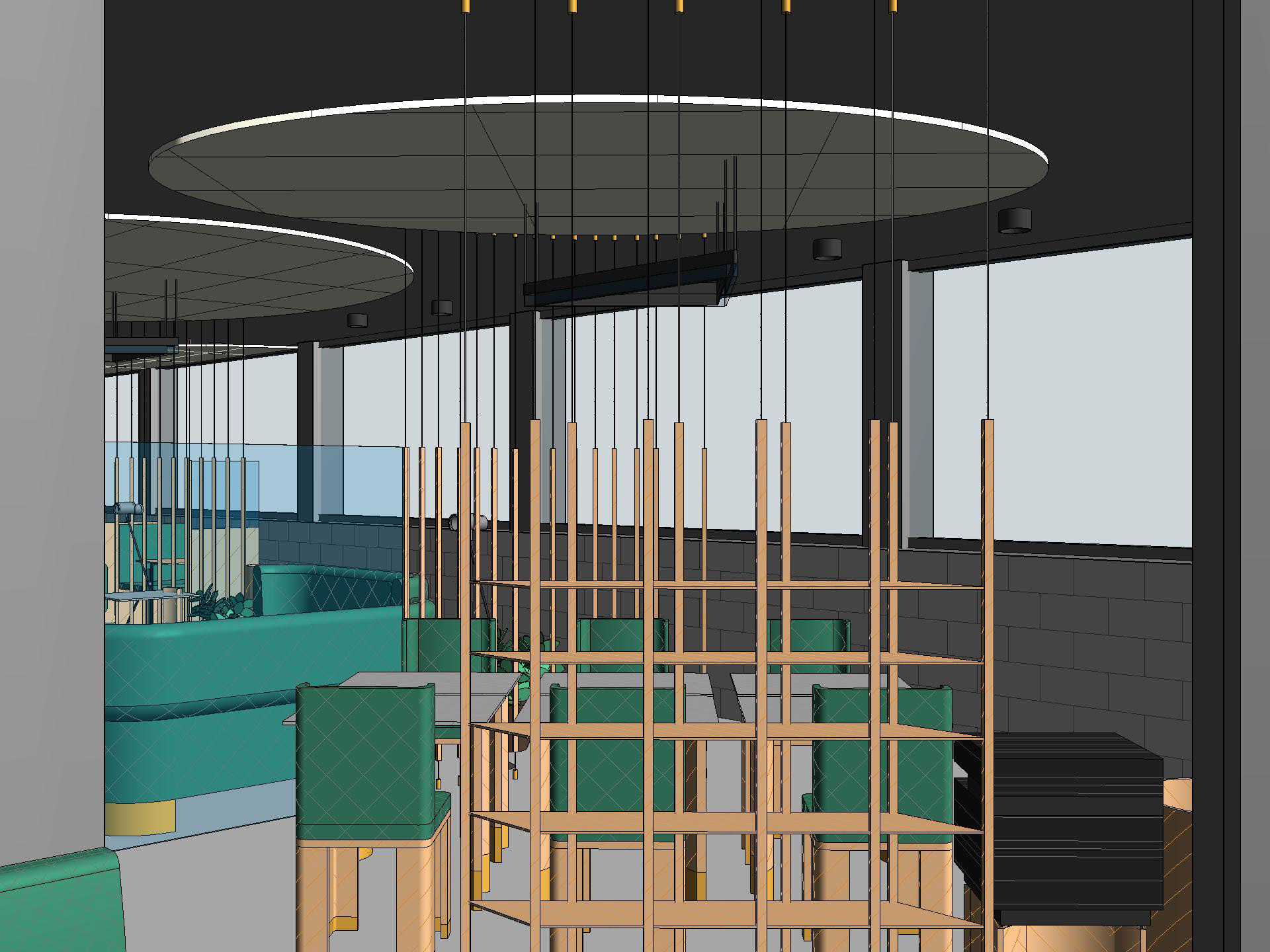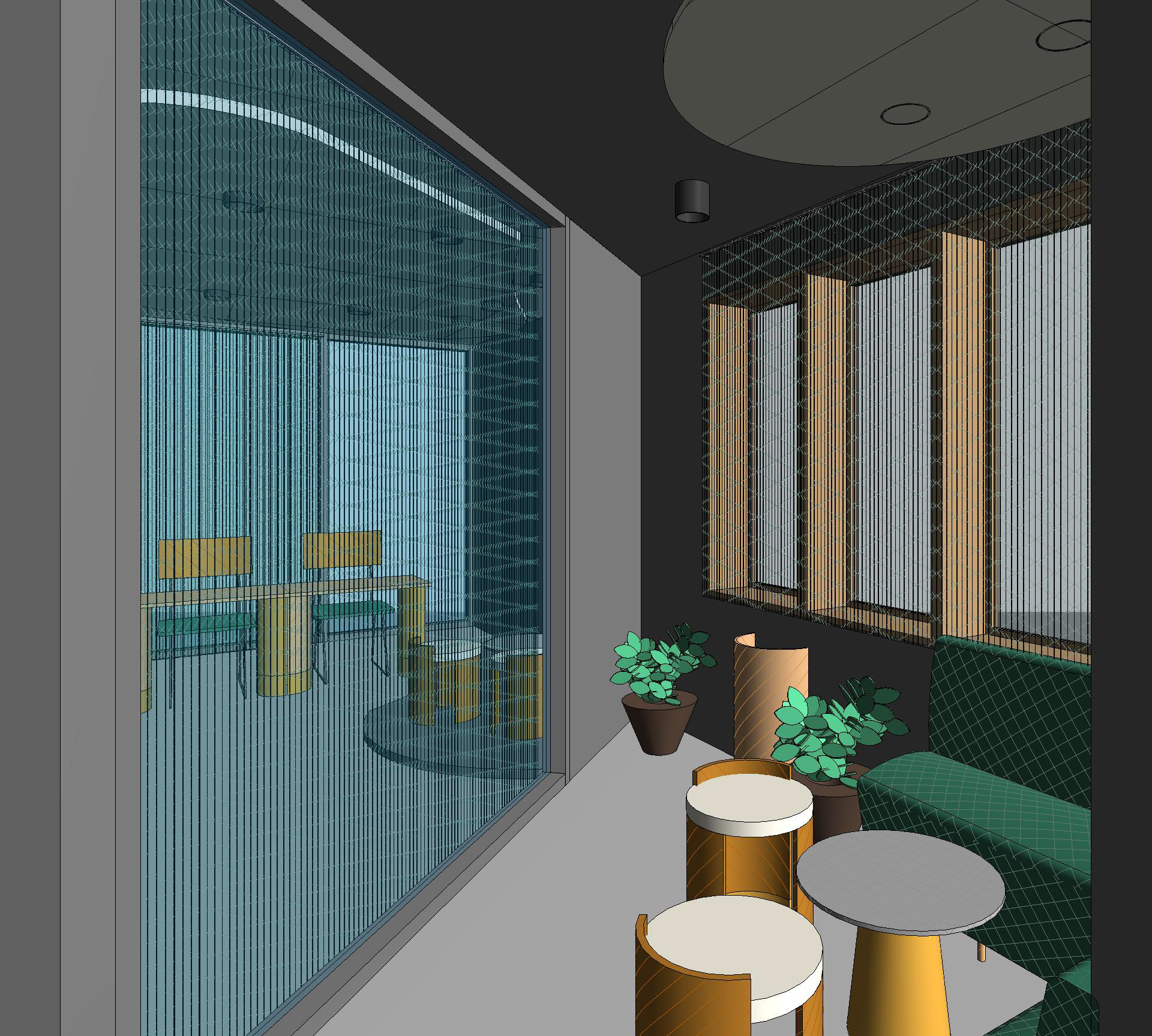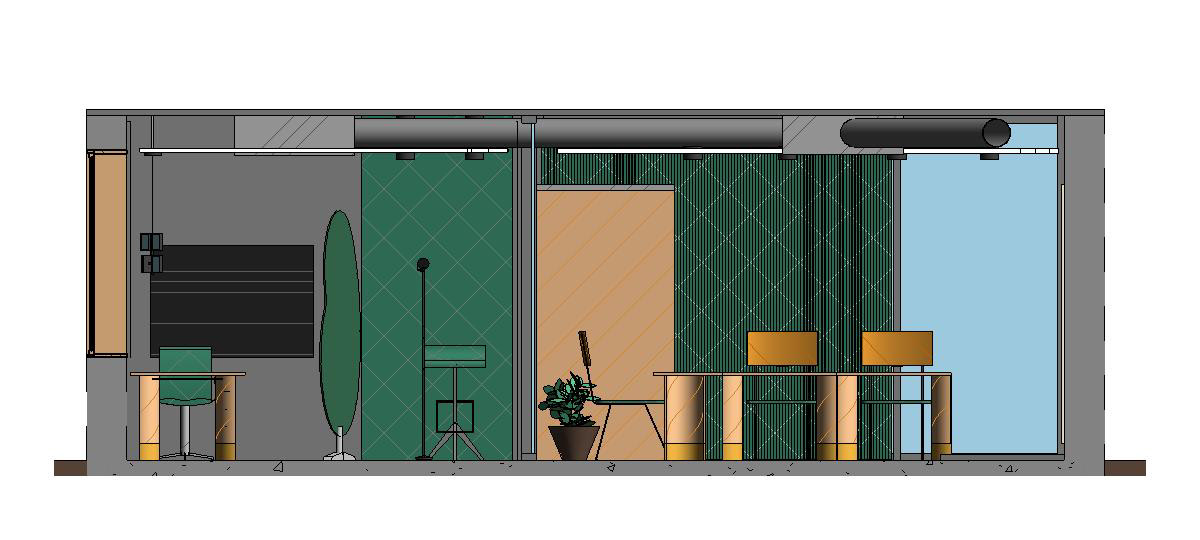 P.S. because some people may find me entertaining: